Sign up for short courses to make you more employable
Published: Thursday, June 25, 2020
The council's Work Match team has organised a series of short courses from July 13 to help you brush up your skills and thrive in the online workplace.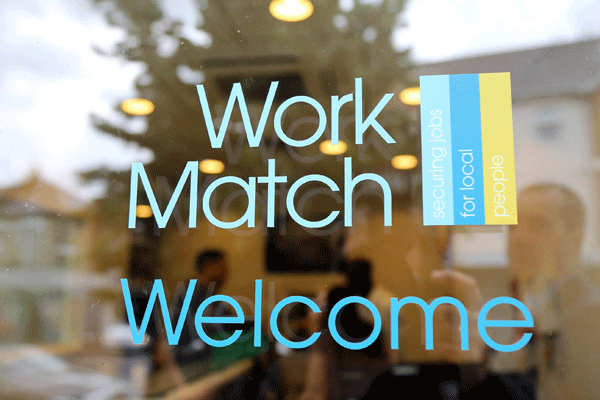 Getting Your LinkedIn Right: This entry-level course will teach you how to get the most from Linkedin to promote yourself in your area of work. Fully booked
Your skill set and transferable skills: Discover what you are good at and how to use this knowledge to apply for jobs and be confident at interview. Link your skills and experience to different job roles and identify those skills that are transferable. PLACES AVAILABLE
Improving your speaking skills: Learn useful techniques to feel more confident about speaking in public,  on-line. Fully booked
How to get the best from your Zoom: Understand the fundamentals of Zoom and how to get the best from meetings. PLACES AVAILABLE
Introduction to Social Media: Learn the value of social media in helping you back into work. Learn the best platforms for you, how to set up accounts and how to create content. PLACES AVAILABLE
Developing self-awareness of your strengths and energy: introduction of Strengthscope® (a certified psychometric profiling tool) which helps you to understand your strengths so you can be your best and most fulfilled self in the workplace.  Fully booked
Communication: Learn the main components of communication, explore various communication styles and identify your own style and develop active listening skills. Fully booked
Being part of a team: How teams develop, team dynamics and your role and strengths within a team. Fully booked
Work Match is a council-run service that places local residents with local businesses. The service is free for both job seekers and employers. Work Match also offers support and training to help those looking for a job to be better equipped for securing a position.
During the pandemic Work Match has been contacted by hundreds of Wandsworth residents and has been either finding them jobs, helping them to up-skill or offering support.
Find out more about what Work Match can do for you or your business at wandsworthworkmatch.org.
To book a place on any of July's short courses call Sonia Wilson on 07989448237 or email sonia.wilson@richmondandwandsworth.gov.uk no later than July 20.