Egg-ceptional Easter egg trial in Battersea Park
Published: Tuesday, March 10, 2020
Love Parks Wandsworth is back – and so is the Augmented Reality Easter Egg Game!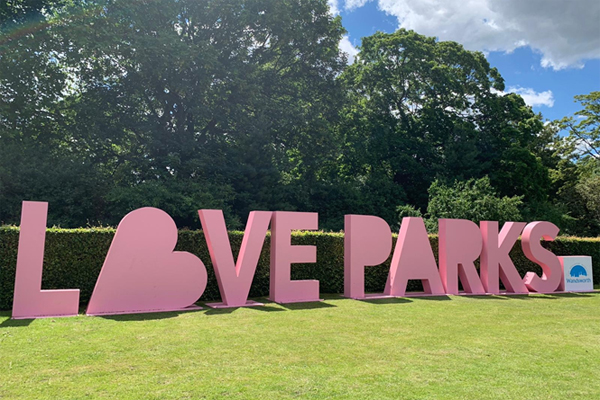 The virtual world meets the real one at Battersea Park this Easter weekend in a state-of-the-art egg hunt.
To celebrate the launch of this year's Love Parks Wandsworth, Wandsworth Council and Gamar have teamed up to keep the kids entertained over the Easter holidays. From Saturday April 4 to Sunday April 19, the virtual game will be totally free to download and play while the park is open.
Bring your family along for an educational tour and discover hidden gems that reside in Battersea Park . There will be 15 stops and along the way the app will provide facts, figures and a little bit of history about one of London's most beautiful parks. There will also be the opportunity for games and quizzes and you'll even be able to add your own drawings or create your own eggs.
This egg-traordinary walk through the park has been cleverly created by the technical gurus of Gamar - which has previously created eye-catching visuals for institutions such as the British Museum, Madame Tussauds and the V&A.The Battersea Park Easter Egg Trail will signal the launch of a five-month celebration of Wandsworth's great parks under the #LoveParksWandsworth banner. Love Parks Wandsworth aims to celebrate all green spaces within the borough and encourage residents to get out and enjoy them.
Cllr Steffi Sutters, cabinet member for community services and open spaces: said:"You told us you enjoyed using the app to explore Battersea Park last year, so I'm delighted it's back this Easter. It's a great way to find out more about the park and is the perfect way to launch this year's Love Parks Wandsworth campaign celebrating the borough's parks and open spaces."
The Battersea Park Easter Egg Trail runs throughout the school Easter holidays during park opening hours, Saturday 4 April to Sunday 19 April and is guaranteed fun for all the family. The app will be available from April 4 - just follow the steps below. Happy hunting!
How to access the free trail
• Simply go to your phone's app store and search for 'Gamar Ltd'.
• Download and open the Gamar app
• Search for 'Battersea Park Wandsworth Council'.
• Press 'Open' to download the trail.
• Come to Battersea Park and press play.
Stay in touch and send your pictures on Twitter and Instagram at @LoveParksWandsworth and @wandbc and by using the hashtag #LoveParksWandsworth