Here are the 27 residential streets which are set to have bike hangars
Published: Wednesday, March 4, 2020
The town hall has unveiled a list of 27 residential streets across Wandsworth which could soon have bike hangars.
The list has been drawn up following requests from local residents and will now be the subject of a final round of consultation.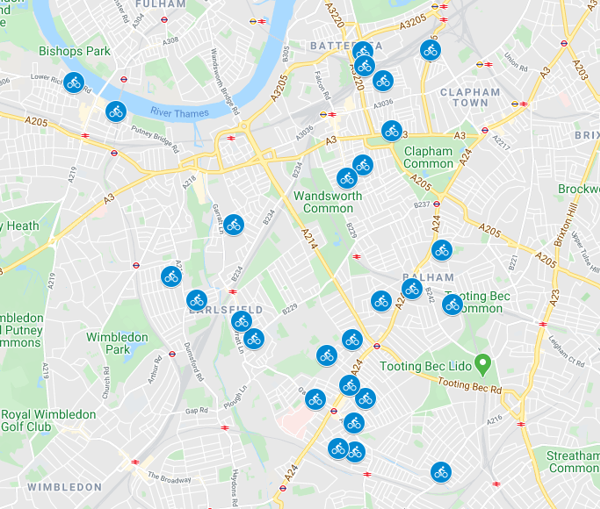 The council is therefore asking local people for any final comments on the chosen locations – via an online survey which will be registering comments until March 31. Residents living near to the proposed locations will shortly be receiving letters inviting them to take part in the consultation.
The proposed locations are as follows:
Putney and Southfields – Acuba Road, Astonville Street, Deodar Road and Ruvigny Gardens
Earlsfield and Wandsworth – Aslett Street, Franche Court Road and Quinton Street.
Battersea and Clapham Junction – Berber Road, Grayshott Road, Joubert Street, Kelmscott Road, Knowsley Road, Marney Road and Queenstown Road.
Tooting and Balham – Avarn Road, Byrne Road, Chasefield Road, Edencourt Road, Franciscan Road, Garratt Terrace, Hebdon Road, Letchworth Street, Mandrake Road, Nevis Road, Oakmead Road, Ravenswood Road and Sellincourt Road.
Following a separate consultation with people living in Balham's Fernside Road it has also been agreed to install a bike hangar there for use by its residents.
The hangars can safely and securely store up to six bikes and are accessed by people who have signed up to the scheme, paid a membership fee and been given a key.
Wandsworth is home to around another three dozen hangars on local estates, while providing safe and secure bike storage for residents is a key planning condition on all new housing developments.
Transport spokesman Cllr Paul Ellis said: "We have received many requests from residents who want bike hangars in their streets.
"Having analysed these requests and evaluated suitable locations close to where the demand exists, we have drawn up a list of 27 locations where we now plan to install hangars, subject to the current final consultation.
"We are keen to support cycling which is why we have made it easier for people to request hangars, which is especially important for residents who don't have gardens or enough room inside their homes to securely store their bikes.
"Making it easier for local people to switch to two-wheeled transport is a key element of our commitment to tackle climate change which will be at the heart of all town hall policies between now and 2030."
For more information and to register views on the list of preferred locations visit the council's website.
To find out more about how the council is working to tackle climate change visit www.wandsworth.gov.uk/climatechange.