It's time for St George's Question Time!
Published: Friday, March 6, 2020
Wandsworth residents can attend a Question Time style event next week to find out more about the services provided by the St George's Hospital NHS Trust and give their feedback to hospital chiefs and patient representatives.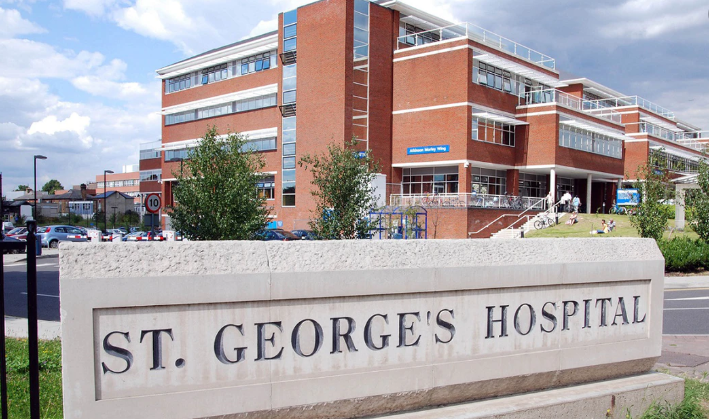 The event will also give residents the chance to meet some of their Governor representatives - who act as the voice of local people on the trust's Council of Governors.
According to the trust's website: "Our Governors play an important role in representing the interest of our members and the local communities we serve. With your help, our Governors also ensure we provide the best care to our patients, and the support our staff need."
The next Question Time session will be held on Wednesday, March 11 at Earlsfield Library, 276 Magdalen Road, SW18 3NY. It will be held between 6pm and 8pm.
A hospital spokesman said "Refreshments will be provided and we are keen to hear from anyone who has an interest in any of the services we run – your feedback is so important.
"If you are planning to attend, we'd appreciate it if you could let us know by emailing members@stgeorges.nhs.uk or calling (020) 8266 6132."
With over 9,000 staff caring for patients, St George's is the largest healthcare provider in south west London.
The trust's main site in Tooting is shared with St George's, University of London, which trains medical students and carries out advanced medical research. As well as acute hospital services, it provides a wide variety of specialist care and a full range of community services to patients of all ages.
It serves a population of 1.3 million across south west London. Many services, such as cardiothoracic medicine and surgery, neurosciences and renal transplantation, also cover significant populations from Surrey and Sussex, totalling around 3.5 million people.
It also provides care for patients from a larger catchment area in south east England, for specialties such as complex pelvic trauma. Other services treat patients from all over the country, such as family HIV care and bone marrow transplantation for non-cancer diseases. The trust also provides a nationwide state-of-the-art endoscopy training centre.
A number of services are members of established clinical networks which bring together doctors, nurses and other clinicians from a range of healthcare providers working to improve the quality of services for patients. These include the South London Cardiac and Stroke Network and the South West London and Surrey Trauma Network, for which St George's Hospital is the designated heart attack centre, hyper-acute stroke unit and major trauma centre.
The trust provides healthcare services at:
St George's Hospital, Tooting
Queen Mary's Hospital, Roehampton
St John's Therapy Centre, Battersea
Eileen Lecky Clinic, Putney
Nelson Health Centre, Raynes Park
Stormont Health Clinic, Battersea
Tooting Health Clinic
HMP Wandsworth
Plus services in GP surgeries, schools, nurseries, community centres and in patients' own homes. For more information visit https://www.stgeorges.nhs.uk/