Latest information on support for children, families and schools during Covid-19 outbreak
Published: Friday, March 20, 2020
Wandsworth Council's children's services department is committed to maintaining support and services for schools and for all the borough's children, and especially for our most vulnerable children and families, whilst joining the national effort to tackle the spread of coronavirus.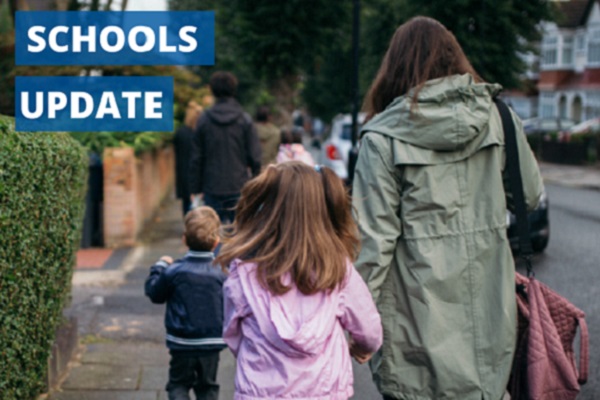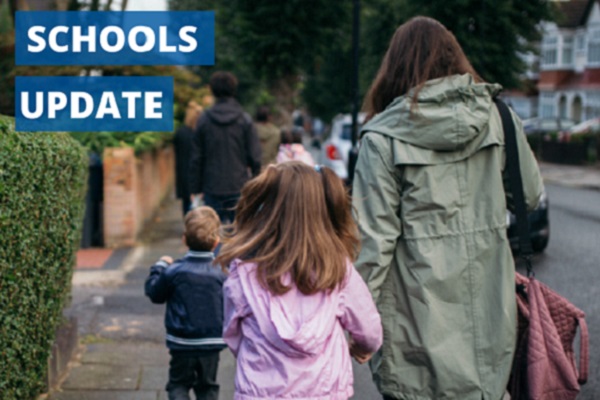 Following guidance issued by the Government schools in the borough are identifying children of keyworkers and those who have been identified as being vulnerable, such as those with Education, Health and Care Plans (EHCP) and those who have social worker support.
Schools will remain open and continue to provide education in classrooms for these children for at least the remainder of this term.
Schools will therefore be open for this cohort of children on Monday and are organising their staffing arrangements so that the children, teachers and other staff can work safely and in line with the Government's health advice and guidance.
The council is also working closely with schools to ensure support is offered to parents and children who will not be attending classes for the foreseeable future.
And head teachers have been reassured that if they face difficulties opening on Monday, because of staff illness, we will work with them and with colleagues to provide alternative placements wherever possible.
The children's services department is also investigating what leverage the council can bring to bear to ensure that supplies of cleaning products and other essentials remain available to schools.
The department is also working closely with schools to help them draw up plans to arrange for those children who receive free school meals, who will not be attending school from Monday, to continue to receive their entitlement. In the event of a total school closure the council will look to coordinate this centrally.
A system is being put in place to provide schools with additional support on safeguarding issues and seeking to identify any first aid qualified colleagues that can be deployed to schools if their own staff are not available.
The borough's children's social work teams will also be continuing to perform their crucial roles in support of families.
Social workers are currently working with all families to look at the safest and most effective way to maintain contact. Where possible and practical, visits and meetings will take place 'virtually', with the use of telephone, WhatsApp, Facetime and other video conferencing tools. Over the coming weeks and months, face-to-face visits are likely to be limited to those that are essential and where there is imminent risk to a child.

They will endeavour to check-in with all families on a weekly basis to ensure that children and families are well. If your child does not live with you, social workers will be able to provide regular updates on their health and wellbeing to help keep your mind at ease.

Children who have a social worker can still go to school and we would urge families to ensure this happens, to maintain routine and normality for children and ease pressure on parents and carers.

Children's service Director Ana Popovici said: "We are working closely with our schools and other partners to think creatively and in partnership around these issues. We are also examining and re-shaping social work priorities and how best we can continue to provide the crucial services we offer our vulnerable children and their families.
"Government guidance is to avoid all non-essential personal contact and travel to prevent infection, which means that we will need to adapt to a different way of working and will be using our technology in innovative ways to ensure that we are able to maintain contact and support children and families.

"These are challenging times for us all, times of high anxiety and constant change. We will do our very best to communicate regularly and keep our children and parents informed of changes that will affect them. We are grateful for their patience and understanding and would urge them to please follow all the latest medical professional advice and stay well."
Cabinet member for schools and children's services Cllr Will Sweet said: "With schools now closed for the vast majority of pupils, we have great sympathy for parents affected by this unprecedented change.
"A key role for us here in the town hall will be to support our head teachers who have shown great leadership as this complex situation has developed. Their leadership will remain crucial in the months ahead as they reorganise their schools to support not only vulnerable children and those of key workers, but to also provide some form of tuition to all their other pupils who are at home.
"I would also like to express my sincere gratitude to all our teachers and other school staff for all the hard work and dedication they have shown as this crisis has developed. They deserve huge amounts of praise for their efforts."
Parents and carers can find out more about the current national education arrangements on the Department for Education website and also for the latest Government information and guidance for vulnerable children and young people.