Local candidates ready to work as businesses recruit during Coronavirus crisis
Published: Monday, March 30, 2020
Wandsworth Council's jobs agency is working hard to help local residents get into new employment after they were made redundant during the Coronavirus crisis.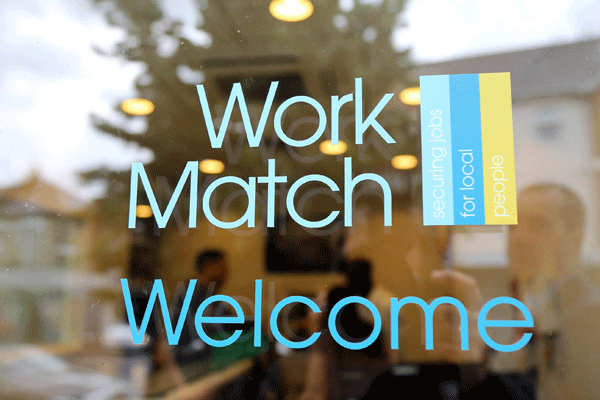 The council's Work Match team provides a free job brokerage service to assist local businesses recruit and are proactively working with local residents to secure new jobs.
Work Match is able to help organisations or businesses which are scaling up their operations to cope with customer demand and need to recruit staff quickly.
Businesses with new staffing requirements include supermarkets, care services and the logistics industry.
Local resident Juan Bedoya has just started a new job at a supermarket after the Wandsworth cinema where he worked had to close this month.
Mr Bedoya said: "Work Match helped me find employment in October 2019 at Backyard cinema in Wandsworth. Since then Covid-19 has swept the UK and the cinema had to close, leaving me unemployed and helpless.
"As I struggled to find work in these harsh times, I received a message from Work Match asking if I needed help finding work. Amazingly enough they managed to get me work at Sainsbury's at Wandsworth within a few days. I am very thankful for Work Match to have helped me out in very tough times."
'We're here to support you'
Councillor Jonathan Cook, Wandsworth Council spokesman for economic development, skills and employment said: "The council wants to do all that it can to help local residents and businesses who are dealing with unprecedented challenges during the Coronavirus crisis.
"The team at Work Match are geared up to help local businesses fill their staffing needs with quality local workers. Over the past week we have secured employment for candidates at supermarket chains and we're looking for more local businesses who need staff.
"Your business can help its local community and we're here to support you through the recruitment process."
Businesses can reap the benefits of recruiting through Work Match, including:
all candidates have right-to-work documents if they have previously worked with Work Match
all candidates are local residents so they don't have to rely on long public transport journeys to get to work
local talent can be more flexible than candidates living further away
all candidates are actively looking for work and available to start immediately.
Find out more on the Wandsworth Work Match website
Please note the offices are currently closed.