Steps being taken to limit spread of Coronavirus
Published: Wednesday, March 18, 2020
Following Government guidance on limiting the spread of Coronavirus, schools are to close to most pupils from the end of Friday, while some council services are being suspended and events postponed to ensure people are kept safe and staff resources can be directed towards supporting the most vulnerable in our community.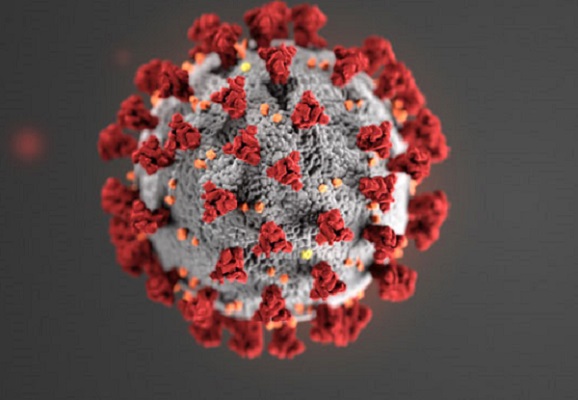 Responding to the Government's guidance regarding social gatherings and encouraging social distancing, it has been agreed that all events organised by the council or scheduled to be held on council property should be cancelled or postponed from today (Wednesday).

This includes external workshops, fundraising, sporting activities, community bookings in our parks and weddings.
Schools will close to most pupils from the end of Friday – but will remain open however for the children of "key workers" plus those with special needs and others with vulnerabilities. The Government says that children who are eligible for free school meals will be given food vouchers as part of a national scheme to be introduced. 
Childrens' centres will close from today (Wednesday) - with advice and information for parents provided online and over the phone. Centre staff will stay in touch with families they have identified as vulnerable by phone, while for all others information, advice and guidance will be provided online at and via email at thrivewandsworth@richmondandwandsworth.gov.uk.
This means that 'stay and play' sessions for children under five who are accompanied by a parent or carer will cease from today at the following venues: - Garratt Park Centre, Siward Road, Kimber Road Skate Park, Kimber Road and Triangle Centre, Wandsworth Common and Cavendish Road. Youth clubs will also be closing today until further notice with information and advice available through the Thrive Wandsworth website.
The borough's network of libraries will close from the end of Friday while all of Wandsworth's leisure and sports centres will close tomorrow.
There are no plans to curtail or suspend refuse and recycling collections and these are continuing to operate as normal.
Day centres that support disabled residents and those with learning disabilities are currently being kept open but this will remain under review.
The council will continue to provide updates to residents and businesses at www.wandsworth.gov.uk/coronavirus.
These decisions are being taken under the council's long-established emergency planning procedures and in response to the latest medical and scientific advice and is designed to protect both residents and town hall staff.
Council leader Ravi Govindia said: "It is clear that as the situation with the virus escalates, the council will have to work differently to prioritise people's wellbeing and direct our staff resources towards supporting our most vulnerable residents.
"Cancelling events and suspending services is not something we would ever wish to do but the crisis situation we face calls for drastic measures.
"In the days and weeks ahead we may have to make other difficult decisions about suspending services. If that situation arises we will absolutely explore all possible alternative ways to continue to deliver those services safely.
"The Government has today announced that schools will close from Friday for the vast majority of pupils. We obviously have great sympathies for parents who will be affected by this change. A key role for the council now will be to support our head teachers who have shown great leadership as this complex situation has developed. Their leadership will remain crucial in the coming months as they reorganise their schools to support not only vulnerable children and those of key workers, but to also provide some form of tuition to all their other pupils at home. I would also like to thank all our teachers and our school staff for all the hard work and dedication they have shown as this crisis has progressed.
"Local people should be assured that we have been working hard to make sure we are prepared and resilient. Everyone in the town hall is focused on the safety and the wellbeing of all our residents and staff and we are ready to respond quickly to any changes in Government guidance and the latest scientific and medical advice.
"For those residents who are already unwell and self-isolating at home, please take care of yourself and your families and carefully follow the latest medical advice."
The council will be regularly updating residents and businesses on the actions being taken locally to beat Coronavirus. This includes detailed information on the website, regular e-newsletters and social media content.
Wandsworth has a strong sense of community, and it is no surprise that local groups and residents across the borough are offering their support in response to the coronavirus (COVID-19) outbreak.If you can help your neighbours and support the wider community please visit the council's website for more information on how you can get involved.