Wandsworth residents will again pay the UK's lowest average council tax bills
Published: Thursday, March 5, 2020
Councillors have formally approved next year's budget which means borough residents will once again pay the lowest average council tax bills in the UK.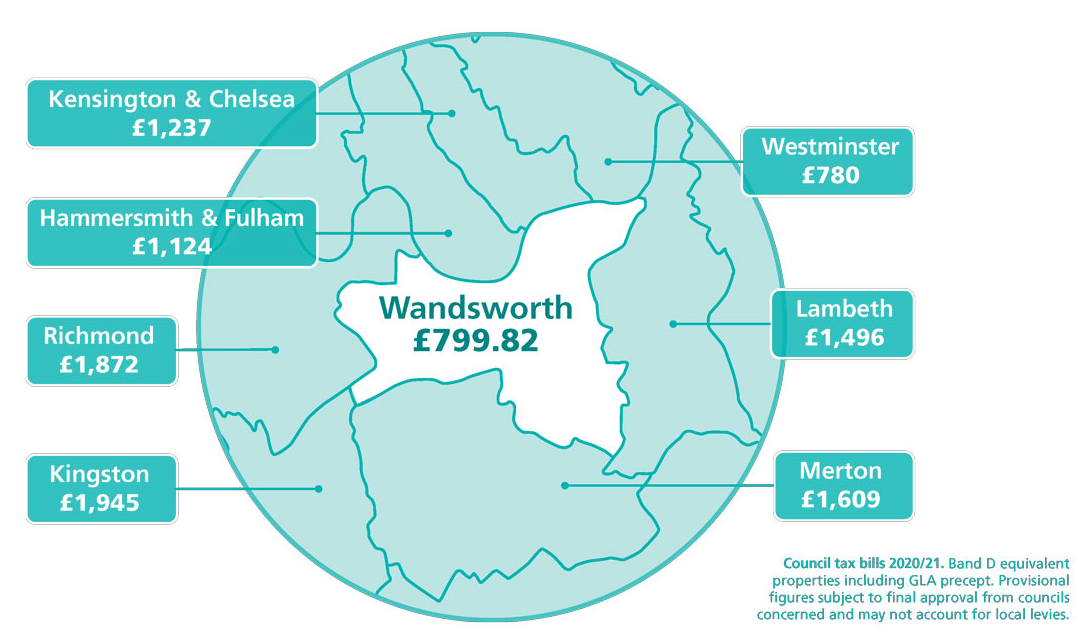 The town hall's annual budget setting report was formally approved last night (Wednesday).
Councillors approved a modest increase of 1.99 per cent, plus a further two per cent targeted for social care to support older and vulnerable residents and help meet the challenges of caring for an ageing population.
This means an average extra charge of £17.95 a year - equivalent to a little over 34 pence a week – ensuring Wandsworth residents continue to benefit from the lowest average bills in the country.
A significant proportion of the overall amount is set by the Mayor of London, who is planning to increase his share of council tax by 3.6 per cent, meaning his precept will rise by £11.56 a year.
This takes Wandsworth's overall average Band D council tax bill for the entire year to £799.82 - of which £332.07 is payable to the Mayor.
The overall Wandsworth total is expected to remain at around half the London average.
Councillor Rory O'Broin, cabinet member for finance and corporate resources, said: "Wandsworth continues to make sure its residents pay the lowest average bills in the country while still benefiting from some of the best-run town hall services.
"Our budget will ensure we continue to provide our residents with excellent value for money services while continuing to invest in libraries, parks, roads and housing."
He added: "And we have also committed £20m to projects that will deliver on our environment and sustainability strategy as part of our fight to tackle climate change."
The budget report also shows that the council benefited from a record £12.953 million new homes bonus payment in 2019/20 in reward for supporting new housing delivery in the borough, the second highest award in the country.