Spectacular launch for the Wandsworth Arts Fringe
Published: Friday, May 3, 2019
The tenth annual Wandsworth Arts Fringe starts today with a spectacular launch event in Shillington Park, Battersea.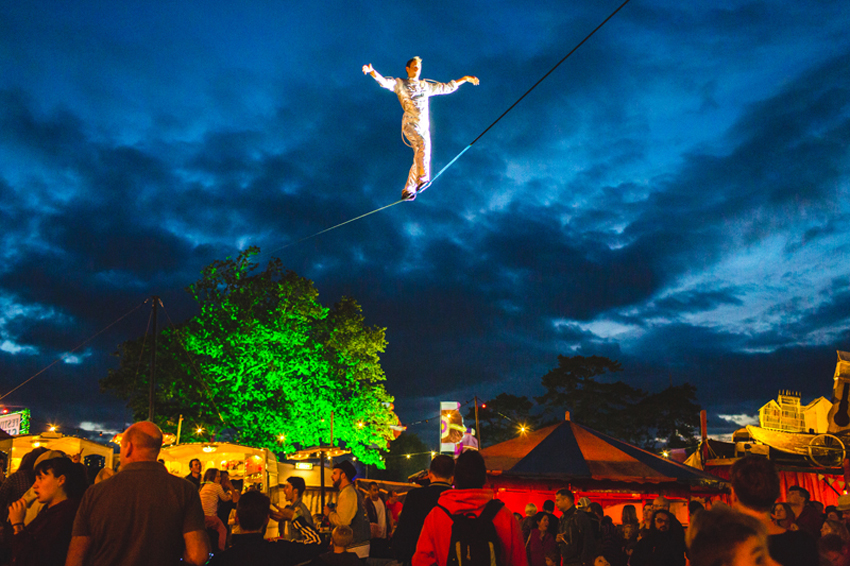 The immersive family-friendly circus spectacular is completely free, and everyone is invited to go along, enjoy the show and find out more about what else the Fringe has to offer.
The specially-commissioned show is performed by Cirque Bijou, in collaboration with Tooting-based artist Jayson Singh and local youth music charity World Heartbeat.
There will be world-class tightrope walkers, fire jugglers and musicians, plus input from local community groups in a display of Cirque Bijou's famous dancing LED umbrellas, accompanied by a performance from the south London Real Voices choir.
Go along to Shillington Park, Este Road, between 8pm and 9.30pm. You don't need to book – just turn up.
The Wandsworth Arts Fringe runs from May 3-19 and features more than 150 events in venues across the borough, including dozens over the bank holiday weekend.
Other performances on launch day (May 3) include presentations by Fragility Takeover under the arches at St Mary's Church, Putney including a performance by the world's first drag troupe with Down Syndrome, a performance by Mark Thomas at the Battersea Arts Centre, the Sprout Affordable Arts Exhibition in Tooting and shows and exhibitions at the Pump House Gallery, Charlotte Despart Avenue, Balham Bowls Club, Tara Theatre and Cat's Back pub. Visitors to Tooting should keep an eye out for The Bureau of Silly Ideas' giant foot roving around the streets.
Wandsworth Arts Fringe is brought to you by Enable Leisure and Culture on behalf of Wandsworth Council. Find out more at www.wandsworthfringe.com