Technological help for sensory-impaired children
Published: Tuesday, May 7, 2019
The Wandsworth Sensory Support Service, which supports sensory-impaired young people, is holding a free event to guide families through the technological support available.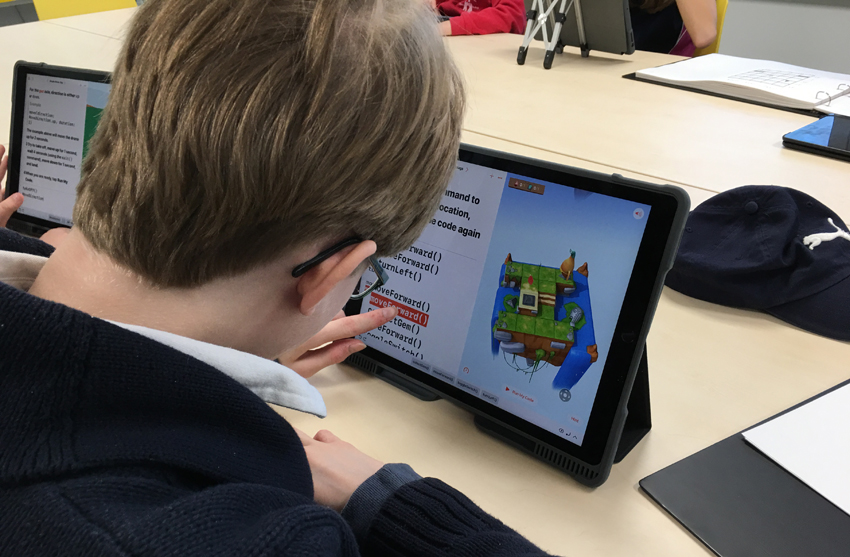 The inaugural Wandsworth Vision Support Service VI Technology Suppliers Day on May 21 will give professionals, parents and carers the chance to find out about the latest technological innovations in assistive technology. 
The council-funded Sensory Support Service is recognised nationally and internationally as a leader in its field. It is made up of Linden Lodge School, Wandsworth Hearing Support and Wandsworth Vision Support Services. A combined team of nearly 250 people provide education, care and support to almost a thousand children and young people and their families.
Linden Lodge school was recently chosen by Apple to launch new resources in the UK to make its Everyone Can Code initiative accessible to everyone.  Everyone Can Code is a programme designed by Apple to let anyone learn, write and teach code. 
Linden Lodge and Wandsworth Sensory Support Service students were able to attend the first workshop in the UK, held in the school's Isobel Centre. Apple is moving its London headquarters to Nine Elms and the council hopes to work with the company on similar projects in the future.
The Technology Suppliers Day will give professionals and parents/carers the chance to explore the range of visual impairment technological solutions and get advice directly from industry experts.
If you want to go, email vi.service@londenlodge.wandsworth.sch.uk
Find out more about the work of the Sensory Support Service.