A message from Chief Superintendent Sally Benatar
Published: Thursday, May 7, 2020
The South West Borough Commander for the Metropolitan Police has written the following message to the public.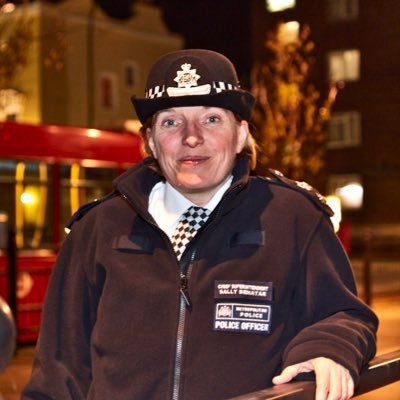 Society appears to have moved to a new state of 'normal'. For the SW BCU, our ability to provide a full range of policing services remains undiminished. However, like many of you, we are waiting for the Prime Minister's announcement on Sunday about the potential scaling back of restrictions. We are ready to respond to any changes of guidance or legislation.
I would like to provide you with some more information about the work of the PMART teams, hate crime, and VE day.
COVID-19 Pandemic Multi-Agency Response Teams (PMART)
These teams were established to reduce the demand on LAS, NHS, funeral directors and mortuary staff during the Coronavirus outbreak.  They are staffed jointly by Met and London Fire Brigade officers, who work in conjunction with health professionals.
Thankfully, the need to deploy these teams is reducing on a daily basis. Nevertheless, the work done by our colleagues and partners on these teams must be extraordinarily difficult. I would like to share my unreserved admiration and thanks for the work they are doing.
Hate crime
We are aware that there has been some press coverage around hate crime, in particular how the Chinese and South East Asian countries are being affected. I would like to provide you with further information on this so you can reassure your communities. 
Hate crimes are often distressing for victims and cause great harm to communities, and the Met takes a zero-tolerance approach to discrimination in all its forms. We have not seen a particularly significant increase in hate crime since the outbreak of the Coronavirus (COVID-19) pandemic. However, we would encourage anyone who is a victim of this to come forward and report.
We work closely with a range of community partners to tackle hate crime by engaging with affected communities, supporting victims, and bringing prosecutions where appropriate. With regard to South East Asian communities, there is a significant amount of activity ongoing via our Chinese and South East Asian Staff Association, which is a staff association within the Metropolitan Police Service. For example, they have been preparing video messages about hate crime in several languages and directly contacting community groups and businesses to share crime prevention advice and offer guidance and support on reporting any issues. 
We would urge anyone who has been a victim of hate crime or witnessed it happening, and who has not yet spoken to police to report it.
To report a hate crime, call police on 101, report online or tweet @MetCC. If there is an immediate risk or an emergency situation, always call 999. Information can also be reported anonymously to Crimestoppers on 0800 555 111 or online, or via the True Vision website: https://www.report-it.org.uk/home.
VE day
As you know, tomorrow we commemorate the 75th anniversary of VE Day. This year will be a bit different of course as we work together to beat coronavirus. Sadly, public gatherings have been cancelled but, as you may have read, a smaller series of events is still going ahead which we are being encouraged to watch on television. A two-minute silence will also be held at 11.00. 
Thank you for your on-going support.