A message from Chief Superintendent Sally Benatar
Published: Friday, May 1, 2020
The South West Borough Commander for the Metropolitan Police has written the following message to the public.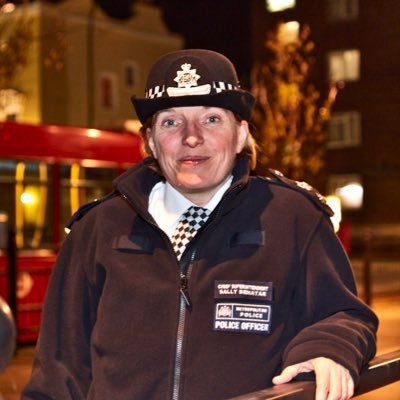 I hope you are all well. I am writing to provide an update about policing across the South West BCU, in the context of the challenge provided by COVID19.
I am glad to report that the number of officers affected by COVID19, either directly or indirectly, continues to fall. Whilst we had extensive plans to prioritise our services if significant numbers of officers became unwell, we have not had to implement them. We continue to provide a full range of police services, as well as using the Engage, Explain, Encourage, Enforce approach to support the new COVID legislation. 
We also remain highly focused on how we can best keep the people of South West London safe. This is particularly true in relation to domestic violence. We continue to urge victims of domestic abuse, and people who suspect that friends and family members might be suffering at the hands of an abusive partner while COVID-19 restrictions are in place, to speak out.  Across London, the Met is continuing to prioritise and respond to domestic abuse calls and we are working closely with a range of partners to ensure victims receive the support and service they need. The ongoing focus remains on preventing repeat victimisation and closely managing serious offenders.
The Met is also supporting the Home Office's #YouAreNotAlone campaign, aimed at raising awareness about the support available. Below are some helpline numbers. Please do share these widely:
The 24/7 National Domestic Abuse helpline, which offers support to victims and people affected by domestic abuse, is free to call on 0808 2000 247.
The Respect Phoneline provides confidential advice and support to help perpetrators stop being violent and abusive, and is free to call 0808 802 4040.

Men's Advice Line: 0808 801 0327 a confidential helpline for male victims of domestic violence and those supporting them mensadviceline.org.uk

Karma Nirvana: 0800 5999 247 Mon to Fri 9am–5pm supporting victims of honour based abuse and forced marriage karmanirvana.org.uk

Hour Glass: 0808 808 8141 challenging the abuse of older people in all its forms wearehourglass.org

Galop LGBT+ Domestic Abuse Helpline: 0800 999 5428 galop.org.uk
Childline: 0800 1111 If you're a child or young person and domestic abuse is happening in your home or relationship.

For more information about support services that are available, go to https://www.met.police.uk/advice/advice-and-information/daa/domestic-abuse/
For government guidance aimed at people in danger of domestic abuse during coronavirus, go to https://www.gov.uk/government/publications/coronavirus-covid-19-and-domestic-abuse
Thank you for your on-going support.