All rubbish collections back up and running
Published: Tuesday, May 26, 2020
Wandsworth Council is pleased to announce that bulky waste collections will restart from today.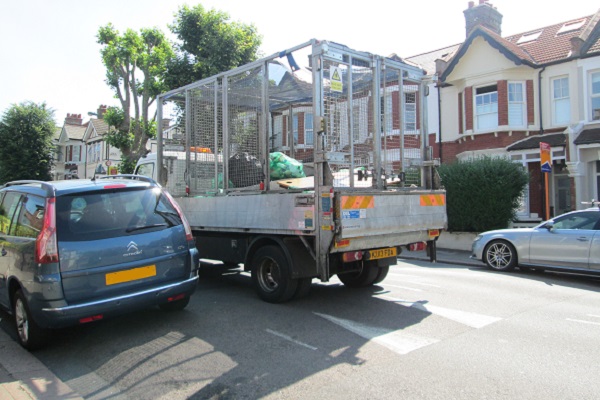 Bulky Waste bookings and collections will resume on a reduced schedule from today, Tuesday 26 May.
To maintain social distancing, the council will only collect bulky items from outside your home where you normally put your rubbish/recycling – i.e. just inside your property boundary. Collections from inside your home will not be available.
Garden waste
Garden waste collections have now restarted. However, as the crews are dealing with higher volumes than usual, in some areas garden waste collections are running up to a day late.
Please put your garden waste out at the same time as your other rubbish but note that it may be collected later in a separate collection, on the same day or the next day.
To help the waste crews with collections, ensure your garden waste is put out at your property boundary and is clearly visible.
Local Waste and Recycling Centre
The Smugglers Way Household Waste and Recycling Centre is back up to its usual weekday opening hours, with the full range of recycling services. Western Riverside Waste Authority continue to restrict access by number plate registration, as high demand is expected this week. Visit the website before travelling.
Advice for residents
As services are restarted, please bear in mind the following,
Try to minimise the amount of rubbish, recycling and food waste you produce, as there is currently increased pressure on our services. 
Here are some tips on how and what you can compost, along with discounted rates on composters.
If you're self-isolating and feeling ill, put any potentially infected items like used tissues or cleaning cloths into separate plastic bags and double-bag them. These bags should then be put aside for at least 72 hours before they are put in external bins, with your general rubbish. Please do not put infected waste, or face masks, in with your recycling. If using a street litter bin you must ensure tissues are securely bagged up.
Continue to wash your hands regularly, maintaining good hygiene when handling your rubbish and recycling and keeping your distance when the workers are doing their collections.
Councillor Sutters Cabinet Member for Community Services and Open Spaces said,
"Thank you again to everyone who has kept bulky waste at home during the coronavirus outbreak.
"I'm pleased that we have now been able to restart bulky waste collections, and would like to thank everyone for their patience last week as our waste crews caught up with getting garden waste collections back up and running."
To find out what's it's been like for Wandsworth's refuse collectors, read a day in the life of Serco bin man Scott Forrester. You can also watch him talk to Councillor Sutters about the messages of support from residents just after the Easter weekend.