Construction work in Wandsworth back underway to provide vital new homes for local people
Published: Tuesday, May 26, 2020
Work at major regeneration sites in Wandsworth is back underway this week helping to kickstart the construction activity in London.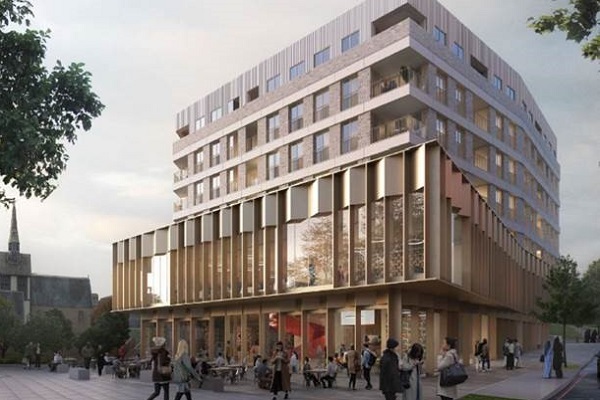 Contractors started a phased site return to the Alton Estate site in Roehampton this week (Monday 18th May), and work on the Winstanley and York Road Estates in Battersea has continued throughout but at two thirds of its previous capacity. Both sites will be adhering to the measures set out in The Safe Working Charter, which supports construction sites reopening in line with current health guidance.
The two regeneration projects will provide over 3,500 homes, as well as a range of new community facilities.
Cllr Kim Caddy, Cabinet Member for Housing for Wandsworth Council, which is behind both schemes, said: "It is vital that we do everything we can to deliver new affordable homes and get the economy going, while maintaining a safe environment during these unprecedented times."
The Winstanley and York Road development is a joint venture between the council and developer Taylor Wimpey. The proposal will deliver over 2,500 new homes, an improved park and a new community building housing a leisure centre, library, a children's centre, nursery and community hall.
Lee Bishop, Major Developments Director at Taylor Wimpey, said: "Construction totals 7 per cent of GDP in the UK so it is important for the economy that sites such as this are progressing, not only so we can continue to build homes but also so that staff are no longer a burden on the UK Government
"However we are working very hard to ensure that our workers and managers are educated in working in the new way, which is why it has taken us a little while to get back in business."
The council's partner on the Alton Estate is Redrow Homes who have re-commenced work on 10 new affordable Council homes at Bessborough Road. This initial construction work forms part of the wider regeneration of the Alton Estate, which will see the delivery of over 1,100 new affordable and private homes.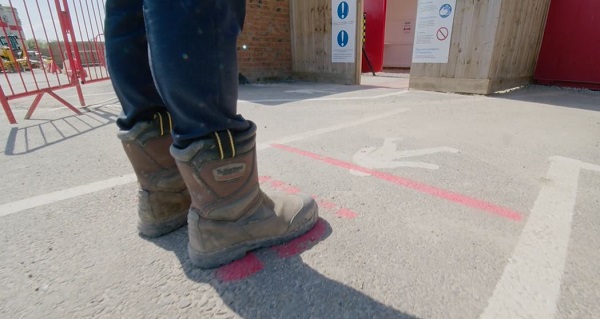 Measures put in place at a Redrow site
It will also include a wide range of amenities for new and existing residents to enjoy, including a new village square and multi-purpose community building containing modern GP facilities, a replacement library and youth centre and a new community hall. The development will also see the provision of a replacement children's centre and nursery.
Mark Parker, chief executive of Redrow's Greater London region, said: "In order to commence work at Redrow sites we have put in place robust social distancing protocols, rigorous cleaning regimes as well as physical measures, which are designed to protect the safety and wellbeing of colleagues and subcontractors on site at all times.
"Additionally, Covid-19 training has been, and will continue to be, provided to anyone working on one of our developments to ensure they fully understand the new working practices, and it is only once they have undertaken this induction that they are allowed on site.
"Our approach to reopening sites is a phased one, aligned with Government guidance, and we're continuing to carefully monitor how these measures work in practice."
Contractors at the Bessborough Road site will now be greeted with new signage reminding them to self-screen for COVID-19 symptoms, use the hand sanitizer available and continue to keep two metres away from colleagues. To ensure protocols are met, Redrow will have a designated Covid-19 supervisor on site, who are there to address any concerns and monitor progress.
See further information fabout the on-site measures that Redrow has implemented to help reduce the spread of Covid-19.