Covid speeds up innovation in social care
Published: Wednesday, May 6, 2020
Meeting the demands of the Coronavirus crisis has transformed how adult social care staff are helping people get out of hospital and back home.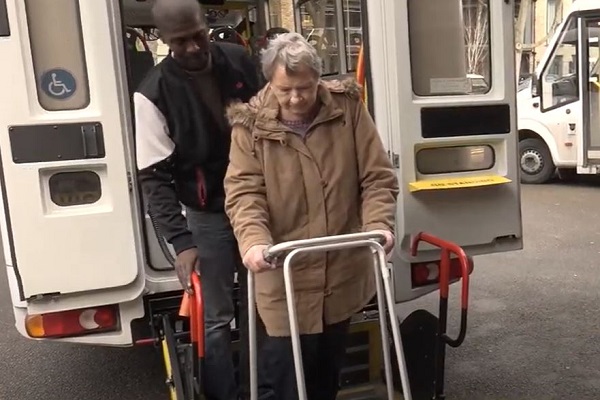 Health and care teams have used the opportunity to show leadership and innovation, bringing in a much faster, streamlined process to help older and vulnerable people get back on their feet after an illness, including Coronavirus, accident or fall.
The Wandsworth Discharge to Access Service means that beds have been freed up for Covid-19 patients, and older people can continue their recovery in the comfort of their own home.
The borough's adult social care team was already working with hospitals and local health partners to improve the way people's care needs are assessed and care packages put in place. Since at least 2010 Wandsworth has consistently ranked among the best in London for arranging safe and timely discharges.
However the Covid crisis has dramatically sped the improvement process up. The council has developed an even closer partnership with partners including Central London Community Healthcare, the South West London Clinical Commissioning Group and St George's Hospital,  and together they have developed a much more seamless integration of health and social care.
The new system now means hospitals now have just one single referral route for hospitals for patients needing ongoing care, with a single hospital referral form. This 'hub' has the power to co-ordinate and make decisions about patients' care.  Care providers, the voluntary sector, social workers and health professionals are all part of the loop.
Decisions are made within an hour, with an emphasis on ensuring the patient will be safe at home. Any further support they need, such as from occupational therapy or enablement teams, can be arranged within 48 hours once they are home, rather than requiring them to wait in hospital.
This includes support from the council's own enablement team KITE, which helps people regain the confidence and skills they need to look after themselves and stay independent in their own homes.
There has been a much greater pooling of resources, and dedicated equipment stores have also been set up so that equipment such as walkers and handrails can all be sourced from one place.
Since the changes have been brought in there have been no delayed transfers of care and nearly all referrals have been discharged within the new two-hour Government guidelines. Staff morale has also improved because they are now part of a truly integrated service, working side by side with colleagues from other organisations.
"I know our social care staff have been working for years on finding a way to speed up and streamline the process of getting people out of hospital, but the need to free up beds for Covid cases put a rocket under the whole process," said Wandsworth Council's cabinet member for health and social care Cllr Melanie Hampton.
"In a few ways they have done what in normal times would take months, or even years, cutting through red tape to come up with something that works. Previously there may have been several teams from different organisations doubling up on work and often trying to meet competing goals. It can be very distressing for someone to be medically fit to leave hospital,  but stuck there while a care package is put in place, and can cause their condition to deteriorate. Now we can get them home as soon as it is safe to do so."