Employ Wandsworth cancelled – but help still available
Published: Tuesday, May 5, 2020
This year's Employ Wandsworth jobs and skills fair has regrettably been cancelled.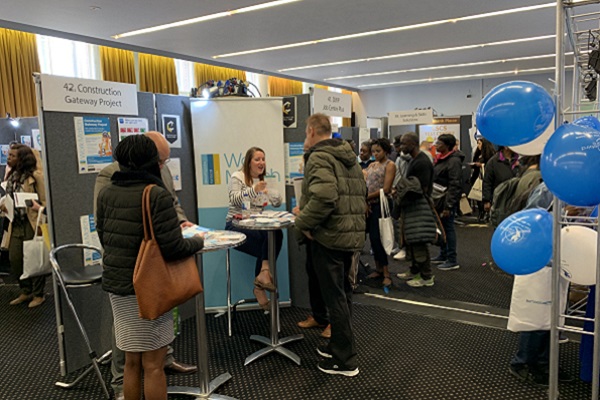 Employ Wandsworth is the flagship event for the Work Match team visited by around a thousand people annually. It is a chance to find out about job opportunities, get expert advice and meet potential employers.
But although the event has been called off, Work Match, a free council service, is still busy. Work Match matches Wandsworth job seekers with local vacancies and training opportunities as well as helping people becoming more employable with support such as help with CVs and interview training – support which is still available online. 
Work Match has been busy during the lockdown helping a surge of people suddenly looking for jobs. It has been contacted by over 500 Wandsworth residents and has been either finding them jobs, helping them to up-skill or offering support.
It has also been working with employers to redeploy people who have lost their jobs into new and different roles and to recruit staff such as health care workers who are much in demand in the current crisis.
The council's cabinet member for employment and skills, Cllr Jonathan Cook, said: "Employ Wandsworth is a huge event that helps hundreds of people, so cancelling it, although inevitable, was done with a heavy heart.
"But the Covid crisis means its services are needed now as much as ever, both by people looking for work and by companies and organisations such as supermarkets and the NHS who need extra staff.
"I would urge residents and local businesses to get in touch and find out how the team can help you."
Visit wandsworthworthmatch.org.