Green up your street
Published: Tuesday, May 19, 2020
Get involved in the Sharing Seeds project and plant flowers and plants at the bases of street trees.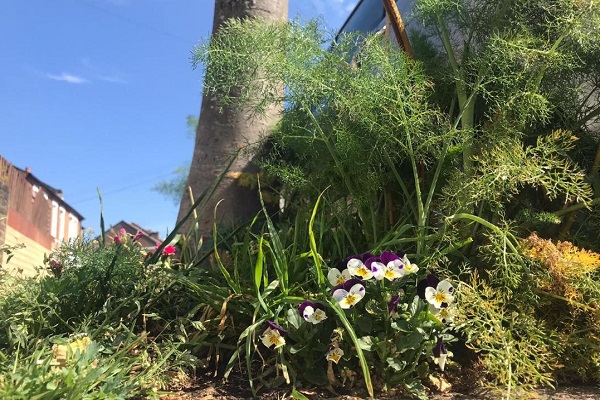 The project is run by Transition Town Tooting with council funding via the Wandsworth Grant Fund.
To get involved all you have to do is find a Tooting street tree that you think would benefit from planting at its base, then go on the sharing seeds website and follow the instructions. You can plant seeds directly onto the base, or start the plants off at home and then transfer them
Becky from Transition Town Tooting said: "There are many Tooting street-tree bases currently bare - you can take part by planting in them, helping improve the soil and encourage pollinators. Planting street tree bases means you get to form a relationship with a particular tree, get involved in improving how your local streets look, sound and smell, and get to enjoy the experience of growing and seeing new plants develop through the year."
Cllr Steffi Sutters, Wandsworth Council's cabinet member for community services and open spaces, said: "We have been discussing this project with Transition Town Tooting for several months, and were pleased to support it with a grant. Since the lockdown people's need to connect with nature is greater than ever, so we are delighted it is still going ahead.
"Some of the activities planned for the summer to get local people involved have had to be cancelled, but communities can still share their seed planting experiences via social media."
The project is currently just available in Tooting, but if any community groups are interested in a developing a similar scheme their area in 2021, email parks@enablelc.org.
Find out more about Sharing Seeds at https://sharingseeds2020.blogspot.com/p/welcome.html  or visit  @sharingseeds on Instagram.
The Wandsworth Grant Fund offers grants to voluntary and community groups for projects that support local communities and contribute to the council's environmental strategy. The next wave will focus on projects that help the borough's post-lockdown recovery. Find out how to apply.