Mayor and Deputy Mayor join forces to help those in need
Published: Friday, May 1, 2020
Residents in Putney and Roehampton facing increased hardship because of the Coronavirus lockdown are receiving much-needed food parcels thanks to a joint initiative supported by the borough's Mayor and Deputy Mayor.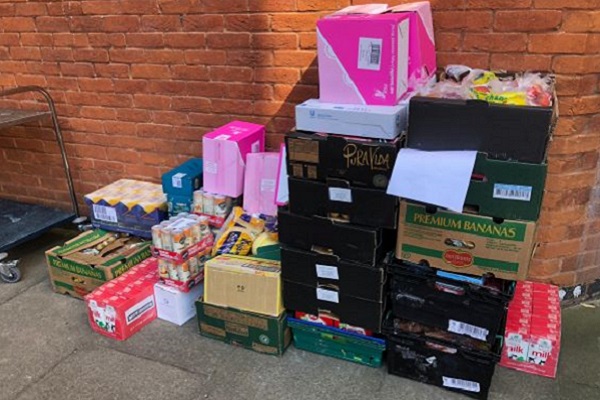 The two councillors have teamed up with charities in the borough like South West London Vineyard, Regenerate UK and Regenerate Rise to supply food to local people from the London Food Alliance which distributes food donated by major supermarkets.

And these food parcels have been handed out to those in need on Putney's Ashburton and Roehampton's Alton estates.

The scheme is aimed at supporting those residents who are unlikely to be included in other welfare schemes being offered to vulnerable people as part of the borough's response to the pandemic. It includes those who may normally be in work and economically active but are experiencing a sudden loss of earnings.

The Mayor Cllr Jane Cooper, who represents West Putney ward, said: "With the support of the London Food Alliance, and in close consultation with local charities on the ground, we are looking to help people who might not normally put themselves forward for help because they mistakenly believe they wouldn't qualify. Our aim is to bridge that gap."

And Deputy Mayor Sue McKinney, who represents Roehampton and Putney Heath ward, added: "Our aim is to distribute food to people who are finding things difficult at the moment; especially those who do not qualify for the furlough scheme, for example, people who work in the beauty industry or taxi drivers, to name but a few, and all those who may not be on any council list but who fall between the gaps when it comes to identifying an immediate need."

Food donated by the supermarkets is delivered to the community hub at Wandsworth Town Hall by the London Food Alliance before being parcelled up then distributed to local groups by the two councillors in conjunction with South West London Vineyard and local volunteers.

Council leader Ravi Govindia said: "The determination shown by councillors Cooper and McKinney to help those in need in their respective wards, are great examples of the wonderful community spirit we have in Wandsworth. Their efforts deserve the highest thanks and praise."

People can also donate funds to the Jim McKinney Memorial Fund which is part of the Roehampton Focus group whose aim is to support projects in the local area. Donations marked for the fund can be made via the Just Giving pages of the Regenerate Rise website.