More than 20,000 food vouchers have made sure children missing school meals aren't going hungry
Published: Thursday, May 7, 2020
Children from some of the poorest families in Wandsworth who would normally benefit from free school meals have not missed out during the lockdown with more than 20,000 supermarket food vouchers provided by the council to their parents.
Since schools closed their doors to all but a handful of pupils, concerns have been raised that some disadvantaged children might go hungry without a nutritious school dinner.
But to make sure that didn't happen, Wandsworth has teamed up with an online education platform to make supermarket vouchers available free of charge to lower income families.
And since the schools were ordered to close in March, the Wandsworth scheme has delivered more than 20,000 vouchers which can be redeemed for food at any of the major supermarkets.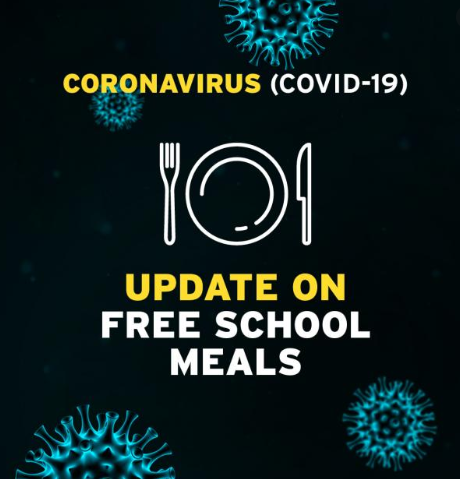 Wandsworth was the first local authority in the country to get its scheme up and running. Within two days of liaising with the online platform Wonde, the scheme was operational - and fully compliant with data protection laws.
The scheme is simple to operate. Eligible parents are sent a text or email asking them which supermarket they prefer and once they've replied they are sent a voucher which can only be redeemed for food and not for other items.
The council's schools and education spokesman Cllr Will Sweet said: "This has been a rapid, intelligent and highly successful solution to the problem of children in our borough going without schools meals during the lockdown.
"When it was first announced that schools would be closing, our town hall staff quickly got into action and contacted Wonde to see if their platform could be adapted to handle meals vouchers. Happily the answer was yes, and so we were able to work with them to design a system that ensured the fast dispatch of vouchers.
"It took just two days to get the scheme up and running and since it was launched more than 20,000 vouchers have been distributed to Wandsworth families in need.
"We were the first council in the country to achieve this. All GDPR criteria were met and cleared by the Data Commissioner and the platform allows us to easily process the information so that schools don't have to do anything. They can concentrate on teaching the children while we make sure they don't go hungry.
"We are all extremely grateful to everyone involved in designing and setting up the system, It has been a great success."
In the days following the creation of the Wandsworth scheme, the Government set up its own national voucher system. The Wandsworth scheme runs in parallel to this ensuring there is no gap in provision. If schools or parents encounter any problems accessing the national scheme, the Wandsworth version is there to step in and ensure no child goes without.