Online visitors to some library services rise 1,000 per cent
Published: Tuesday, May 5, 2020
Wandsworth residents are making great use of the virtual library services being offered during the lockdown with some online audiences rising tenfold during the pandemic.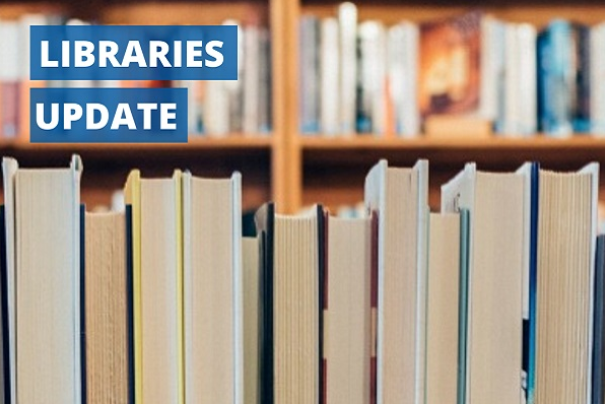 With all 11 of Wandsworth's branch libraries forced to close their doors by Government decree, the social enterprise that runs the borough's libraries GLL, has massively expanded its range of online services, providing support and relief for families enduring the lockdown.
On some online platforms, including twitter and facebook, audiences have grown tenfold - just under 1,000 per cent!
Librarians have shown their creative sides by turning their gardens, kitchens and living rooms into unlikely film studios for story times, rhyme and sign, and craft sessions for children - receiving up to 2,600 views per video.
And for adults, there are more online video craft sessions, alongside virtual walks, poetry readings and podcasts.
Since lockdown, Wandsworth's librarians have made 85 facebook videos which have been viewed 29,873 times.
The increase in its online presence means Wandsworth Libraries now have nearly 1,300 friends on facebook and 2,300 followers on twitter.
The full online programme is available at https://www.facebook.com/wandsworthlibrarians/
The council's cabinet member for community services Cllr Steffi Sutters said: "I am thrilled that our libraries have been able to play such a prominent role supporting families in Wandsworth throughout the lockdown.
"They have offered our residents a real lifeline over the past few weeks and have shown great imagination and endeavour in coming up with exciting new ways of reaching out to people and making sure they can benefit from their many different services.
"Our libraries staff have done a fantastic job and should be congratulated for all their efforts."
Diana Edmonds MBE, Head of Libraries at GLL, which operates under the brand name Better, added: "Harnessing the power of social media means enabling people to attend their favourite library activities at home, at a time which suits them - and of course videos can be watched again and again.
"Online content enables us to reach many more people per video – averaging 500 - than we ever could in a traditional programmed library setting – around 10-50."
"We know that not everyone has the opportunity to access our online content at home, so we are really looking forward to the day we can welcome back all our library users through our doors again."
Wandsworth Library online customers can choose from audio books, E-books, E-newspapers and E-magazines - all for free - spanning everything from popular fiction for adults, children and teens alike to non-fiction including cookery, gardening and technology publications. Also on offer are free music downloads and streams from a choice of over 15 million songs and playlists ranging from opera and classical music to jazz, rock and pop.
The full online programme - 'Better at Home' covers a range of free health and well-being activities, including craft clubs and virtual exercise classes at https://www.better.org.uk/exercise-at-home.
Families looking for activities to enjoy together at home can visit https://www.better.org.uk/lp/fun-activities-for-kids-at-home.