Pavement upgrade works to begin again
Published: Thursday, May 7, 2020
Projects to improve pavements for pedestrians are scheduled to get underway again on Monday.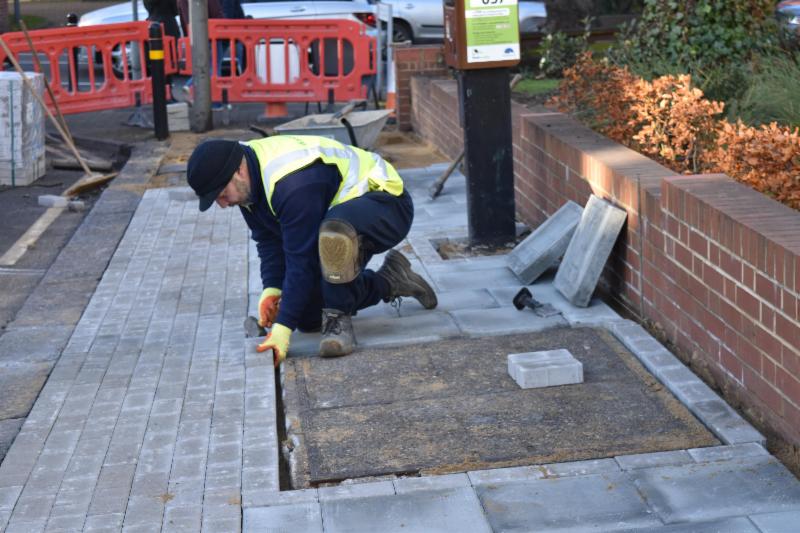 All highway improvement schemes - apart from essential maintenance and emergency repairs - were suspended in mid-March as the country entered the lockdown.
Since then, to aid the borough's economic recovery and following the introduction of enhanced safety and working procedures in line with updated guidance from Public Health England and the Construction Leadership Council, a phased return of works will recommence.
Wandsworth's transport spokesman Cllr Paul Ellis said: "It's important that as lockdown measures are eased and life begins to return to some degree of normality, that we are ready to get the routine work of the council underway again which includes making sure our pavements are safe and in a good condition for pedestrians to use.
"We have carefully assessed and reviewed how this work can be done safely to ensure the safety of our contractors and our residents. There will be stringent operating procedures in place to allow these critical works to be carried out safely."
As part of the increased safety and social distancing measures, new site operational procedures will be in place including daily briefings on social distancing, more PPE provided and additional welfare facilities for staff including access to hand washing facilities.
The first pavement upgrade scheme to get underway will be in Augustus Road on Monday. Other improvement projects will get underway in subsequent days.