Pens and paper lifeline for Nine Elms home schooling
Published: Thursday, May 21, 2020
Hundreds of packs of paper, pens and craft kits have been delivered to primary school children in Nine Elms as part of Wandsworth Council's community work to help families access education resources while the schools are closed.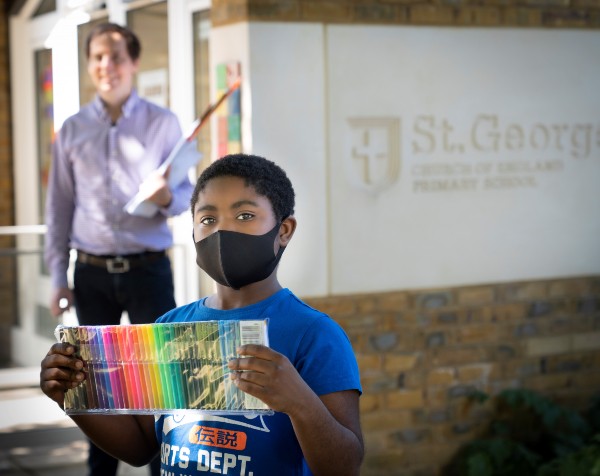 The council collected up unused paper and stationery at the ROSE community centre in Battersea, adding it to craft packs including donations from the Nine Elms Arts Ministry, the Savona estate residents' association and the council's Nine Elms community fund among others.
Community effort
The whole community came together to make sure that hundreds of school children in the Nine Elms area could enjoy art classes and get creative at home, with local charity FAST also helping to distribute the packs in the Patmore estate.

Visiting St George's CE Primary School in Battersea, Councillor Will Sweet, Wandsworth Council spokesman for Education and Children's Services said: "This fantastic community effort started small and just got bigger and bigger as the demand for paper and pens grew. The council's team at the ROSE in Nine Elms were quick to join forces with the local community and respond to children's need for a creative outlet during these stressful times.

"Along with the council's distribution of hundreds of laptops to those who need them, this project also helps families and schools to bridge the education gap while classrooms are closed. We look forward to working with the wider Wandsworth community over the coming weeks and months to expand the art packs project to schools in other parts of the borough too."
'Thrilled'
Over 230 packs have now been delivered to children at St George's CE Primary School, Griffin Primary School and St Mary's RC Primary School. Some packs also included books from the community library at the ROSE community centre.

The Executive Head of St Mary's Battersea, Jared Brading, said: "The families were thrilled with the art packs as children want to be creative but don't always have the materials to use at home. The packs were amazing and I had to stop myself taking one home!"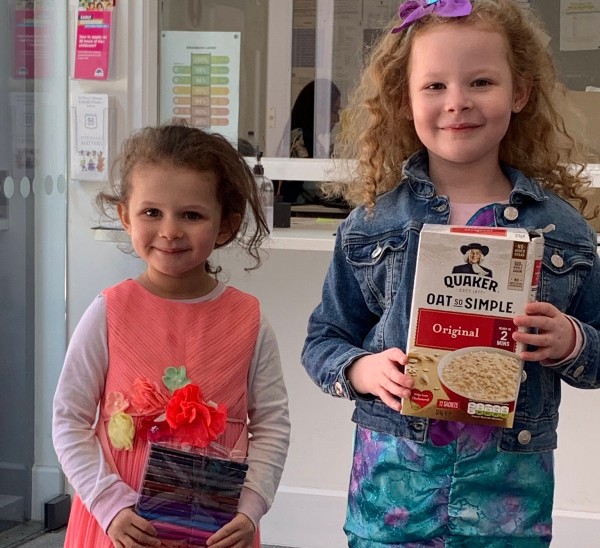 Revd Betsy Blatchley, Nine Elms Arts Ministry, said: "It's been so rewarding to see the different ways the children have used their art packs to express themselves while the schools are closed. As soon as we distributed the first 90 packs we realised how many local children didn't have pens and paper at home to do their schoolwork or spend time drawing.
"We've also been delighted to receive some lovely arty pieces for our #HopeInNineElms project sent by children using the packs and have just heard that Battersea United Charities are donating funding for over 100 more packs."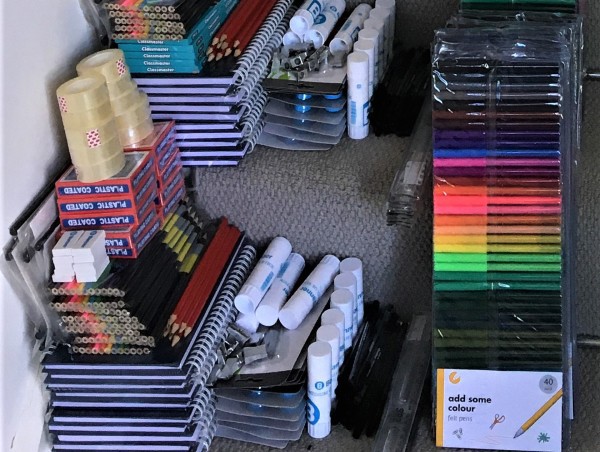 Following the success of the art packs in Nine Elms, Wandsworth council plans to work with more local partners to expand the scheme to other parts of the borough with donations from local businesses and organisations.