Praise for heads and teaching staff as schools prepare to reopen
Published: Friday, May 29, 2020
At least 53 out of 64 primary schools and nursery settings across Wandsworth will be reopening on Monday, June 1 in line with Government guidance.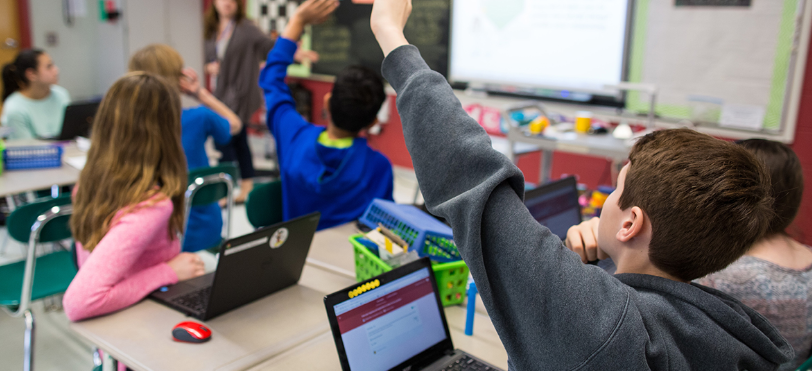 With support from Wandsworth Council and its London-leading 'Back to School Plan', and hard work from headteachers, teaching staff and governors, 53 schools have made the decision that it is safe to open their classrooms to more pupils.

This builds on their hard work to stay open throughout coronavirus for children of key workers and vulnerable children.

Around half (29) will be opening for all pupils within the government guidance while 24 will be admitting pupils in stages, depending on age groups.
A handful of schools are waiting a further week (to 8 June) to re-open because of their specific circumstances. The council has offered its support to enable this to happen as quickly as possible.

The decisions to reopen have been made by the schools themselves - with the town hall offering a far-reaching package of support to help them achieve this.
This includes the offer of protective PPE equipment. Today (Friday) and over the course of the weekend, council staff will be visiting local schools to deliver 8,000 facemasks, 8,000 pairs of gloves and 8,000 medical aprons along with 50 litres of sanitising hand gel.
Education spokesman Cllr Will Sweet said: "I'm delighted that Wandsworth as a borough has performed brilliantly with so many schools reopening on Monday and getting children back into the classroom.

"It is testament to the hard work of our headteachers, teaching staff and Wandsworth town hall officers who have all worked tirelessly to ensure it is safe for pupils to return. They are a credit to their profession and deserve our thanks and praise.

"Parents can rest assured that comprehensive steps have been taken in partnership with health professionals to ensure classrooms are safe for their children. The schools have undergone rigorous deep cleans and a range of measures have been put in place to ensure safe distancing.

"What is important now is for the children to get back to learning and enjoying their days at school as we all begin the path back to normality."
Last week the council unveiled the nine-point plan it was putting in place to help schools reopen. These were:
1.Expanding our flagship "School Streets" programme to block traffic outside any school that requests it for social distancing during drop-off and pick-up.

2. Making parks and outside facilities available free of charge to schools.

3. Offering the free use of other council buildings if any school needs extra space.

4. Procuring Personal Protective Equipment (PPE) for any school that needs it.

5. Working with SEN transport providers to keep our vehicles safe for the most vulnerable.

6. Providing our own Free School Meal vouchers scheme to support the national system when necessary.

7. Providing free mental health support to Wandsworth teachers during this tough time.

8. Providing nearly 1,000 laptops, data vouchers and dongles for Wandsworth children, through the Council's own Power to Connect scheme (with Battersea Power Station) and government programme. If you have an old laptop or tablet, please consider donating it for us to refurbish at www.powertoconnect.co.uk.

9. Providing car parking for teachers

Since the lockdown began almost all schools in Wandsworth have remained open for some children. At primary level the Government has identified pupils in nursery, reception plus those in years 1 and 6 as priorities for returning now to classrooms.

Parents seeking information about the reopening arrangements for their individual schools should check the school's website for the latest updates.