Seven ways to 'shop local' and support Wandsworth businesses
Published: Thursday, May 21, 2020
Businesses across Wandsworth are counting on local support as they adapt to new ways of trading or start planning how to re-open safely after lockdown.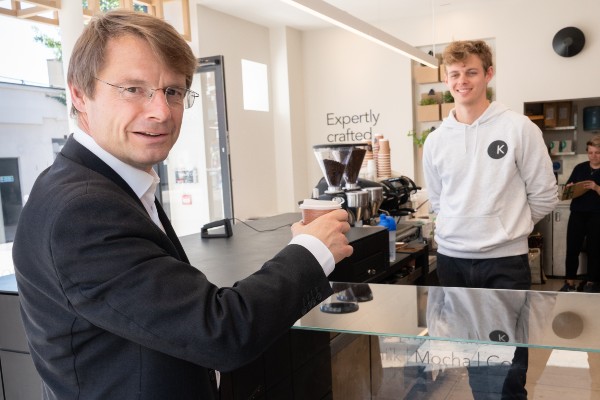 Wandsworth Council has been working hard during the coronavirus pandemic to support local business by providing access to funding where possible or signposting to other sources of financial help. Essential to our economy, local firms of all sizes bring growth and innovation to our communities, providing employment and making our town centres unique.

Councillor Jonathan Cook, Wandsworth Council's Cabinet member for economic development, skills and employment visited Knoops chocolate bar on St John's Road, SW11, to see how they had opened safely for takeaway customers.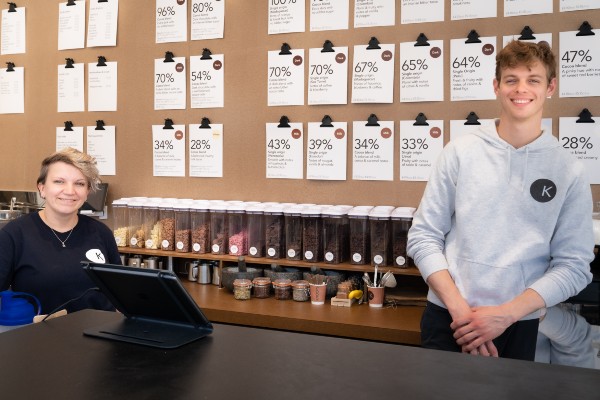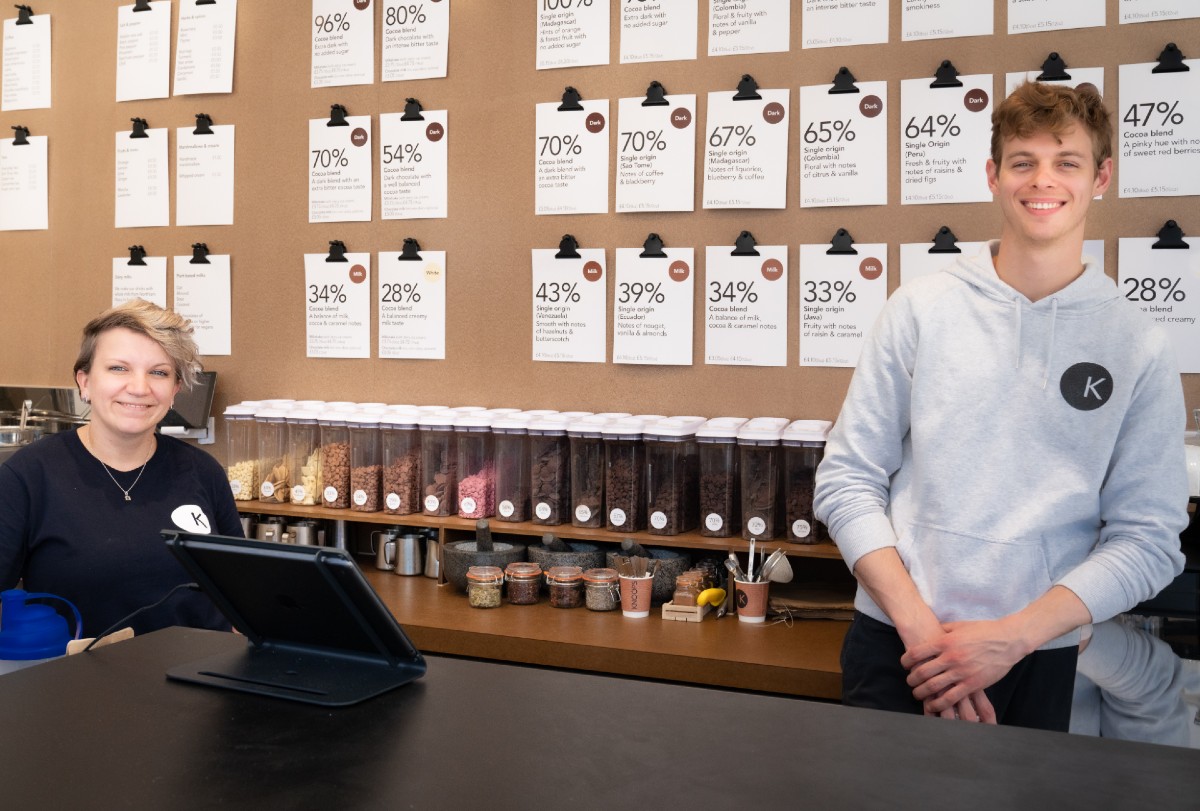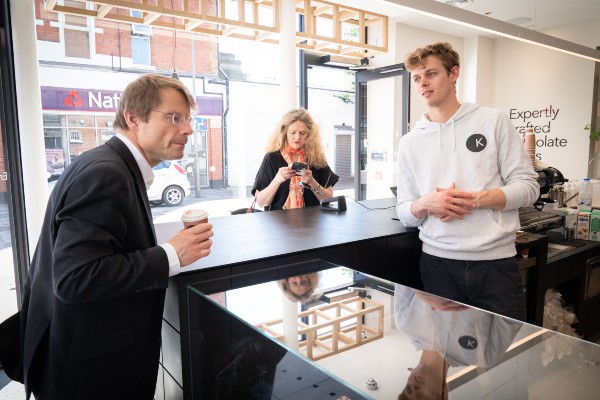 Joined by Roz Lloyd-Williams, Executive Director of the Junction BID, Councillor Cook said: "The determination of Wandsworth's local businesses to find new ways of serving their customers reflects the entrepreneurial spirit of the borough that we are so proud of.

"When the crisis has eased we all want to be able to enjoy those cafes, restaurants, shops and businesses which keep our neighbourhoods vibrant and full of life. We can all do our bit by shopping locally wherever possible – whether we are a consumer or another business or organisation.

"We don't need to go far from home to find local traders and retailers so do check out one of the shopping apps or local neighbourhood websites to see what's on your doorstep."

Here are seven simple ways that we can all help support our local businesses or retailers, while still keeping our distance.

1) Order from a takeaway from local restaurants and cafes
Ordering from your local restaurants or cafes online is one of the easiest ways you can support local businesses, whilst still keeping yourself safe. Many restaurants already have an online delivery service in place - including ones that didn't provide this service previously. Visit their website, find them on delivery platforms such as Deliveroo, Just Eat or Uber Eats or visit local community websites such as Tooting Newsie and Balham Newsie or My Virtual Neighbourhood. Some third-party apps can charge local restaurants fees, so if you can order directly, do so.
2) Order from your favourite local shops online
There are a number of local businesses that are still managing to trade during COVID-19, and they need your support. Many local bookshops, gift shops or boutiques are just a few of the businesses offering online purchases, delivery or click and collect services. Visit their website or Instagram page for details or find them on platforms such as MyVirtualNeighbourhood.com, ShopAppy and Hive, an online platform for independent bookshops.

3) Purchase gift cards or vouchers to use at a later date
Why not purchase a gift card or voucher from a local business to use when you get to visit those shops in person again? Several shops, hair salons, spas and restaurants in the borough sell gift cards and vouchers, and this is a great way to support local cafes, bars and shops that are unable to provide delivery, but still need your help.

4) Avoid refunds and postpone instead of cancelling
Another way to support a local business during the coronavirus outbreak is to see what other options they can offer. To prevent being left out of pocket, some music and theatre venues are giving customers the opportunity to put their ticket price towards a different event at a later date when the crisis is over. If you had a reservation and paid a deposit, consider moving your reservation to a date later in the year rather than immediately demanding your deposit back. If this is something a local business is unable to provide, you could consider offering the price of your ticket as a donation.

5) Sign up to an online class
With facilities having to temporarily close, many business owners are now streaming sessions online. From yoga workouts and dance classes to creative writing and music classes for kids, there are a number of classes you can opt to take part in online, so if a local business offers this option, take it.

6) Upload the details of your favourite businesses onto an online platform
ShopAppy, Hive and MyVirtualNeighbourhood.com are just a few of the platforms showcasing local independent businesses that are still able to trade during COVID-19. In addition to businesses owners uploading their information, members of the public can also submit details of business that they know are still trading.

7) Share on social media
You don't even have to make a purchase to show your support to local businesses. Small gestures such as sharing a delivery menu of a local restaurant, sharing or liking posts from a business that is still trading are great ways to help spread the message that they are still open for business.
If you're a website designer, developer, or a social media expert, why not offer your services to local businesses that don't have an online presence to help them sell and promote online?

Find more business support and guidance at www.wandsworth.gov.uk/businesshelp