Successful bid for e-Cargo bikes
Published: Thursday, May 21, 2020
The council's application for funding for e-cargo bikes has been successful, with 12 bikes on their way to council departments, charities and local businesses.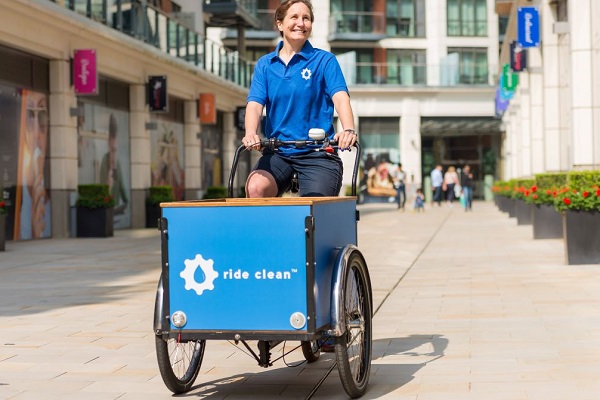 Wandsworth was one of the local authorities to bid for the money on offer from the Department for Transport, via the Energy Saving Trust. It received almost £56,000 to spend on bikes and equipment.
The scheme will help the council meet its commitment to tackle climate change in Wandsworth and become a carbon neutral organisation by 2030.
Two council teams, the parks police and the enforcement team, will get bikes as well as three charities, Share Nurseries, Elays Network and Waste Not Want Not Battersea. Local businesses to benefit are Battersea wine bar The Humble Grape, Putney sports shop The Crewroom, gardening and handyperson company Osman O'Connor & Co and the Putney Business Improvement District Positively Putney.
They will all own the bikes and use them to replace journeys they would normally make by car or van, such as 'last mile' deliveries or collections. They have all agreed to use local bike shops to buy any further equipment they need, or get their bikes maintained. The council will keep a close eye on how they get on and will use their experiences to inspire other local businesses to switch to cargo bikes.
The project comes hot on the heels of an e-cargo bike trial in Tooting (pictured below) run with the Cross River Partnership which has seen ten Tooting businesses use the bikes. The bikes were provided by Nine Elms company and the trial will measure the impact on congestion and air quality.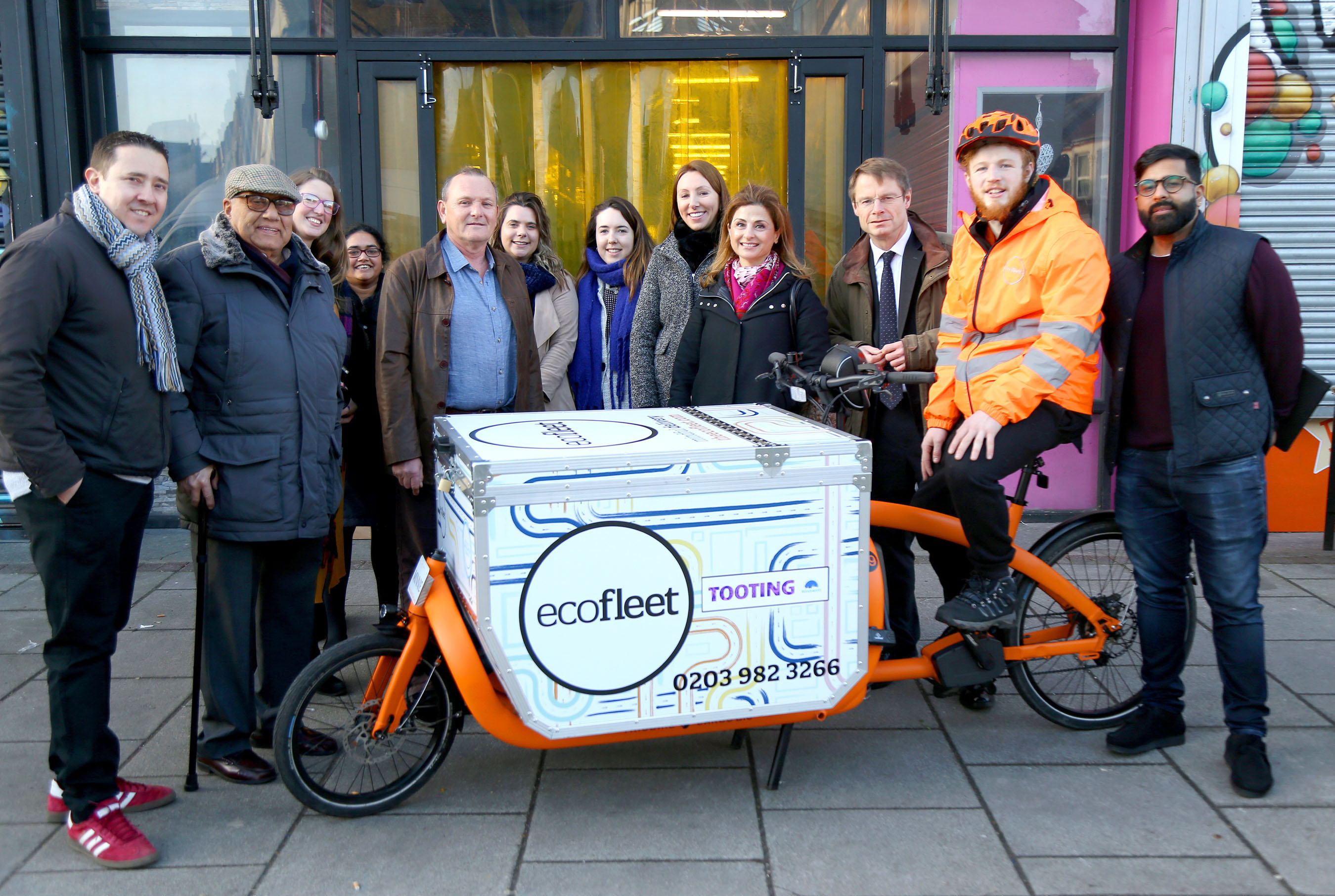 Tim Anderson, Head of Transport at Energy Saving Trust, said: "The Department for Transport e-cargo Bike Grant Fund attracted a significant number of applications. The 18 local authorities who have successfully secured funding will purchase a total of 273 e-cargo bikes and nine e-cargo bike trailers, enabling more businesses to benefit from access. E-cargo bikes are an attractive low carbon transport solution which offer important benefits, most impressively fuel cost savings and contributing to improved local air quality. Last mile delivery is an important area for consideration in our journey to reduce transport emissions to net zero by 2050."
The council's transport spokesman Cllr Paul Ellis said: "The use of e-cargo bikes will be an important part of meeting our pledge to decarbonise our fleet and become a carbon neutral council by 2030.
"The timing of this grant could not be better because as the borough recovers after Covid-19, it will be more important than ever to take a fresh approach to how residents and businesses live and work together in a clean and safe way. Encouraging the use of e-cargo bikes will join a comprehensive package of other measures the council is drawing up to achieve that.
"We're pleased that Wandsworth was chosen to receive this funding because it will enable us to develop case studies and success stories that we can use to expand the use of these bikes across the borough."