WAF In Your Living Room continues
Published: Wednesday, May 27, 2020
The Wandsworth Arts Fringe may be over, but all the content from the festival is still online to enjoy, including things for families to watch and do during the half term break.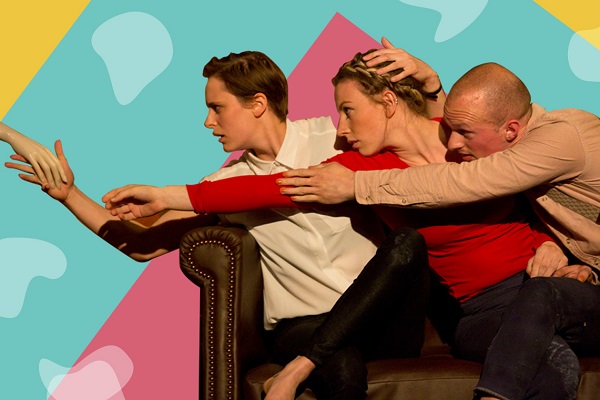 There's a packed programme of plays, stories, dance classes and creative activities from award-winning and local creatives available on demand to keep children, and grown ups, stimulated and distracted. Highlights include:
Bouncy castles
Even if we must stay at home, we can still take ourselves on wild adventures, become superheroes and save the world! Bounce Theatre have produced a series of free arts activity packs for families to do during lockdown brimming with fun, creative tasks, challenges and invitations to use our imaginations in special ways.
Dance and strike a pose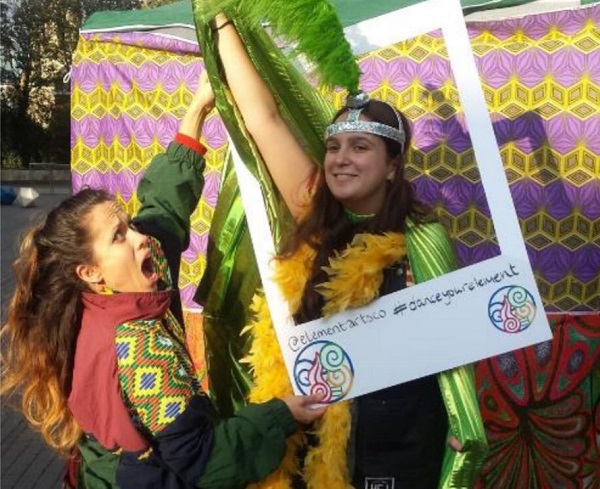 Star in your own dance show in this fun, immersive experience from Element Arts, led by company dancers who have performed on Strictly Come Dancing. There are three dance sessions available: just for kids, the whole family together, and just adults.
Explore the Great Indoors
Children aged 6–12 can be Great Explorers of the Great Indoors, with videos from puppeteers HelenandJohn, which encourage inquisitive young minds to complete challenges around their home, and discover what's been right in front of their eyes all this time.
Draw your own landscape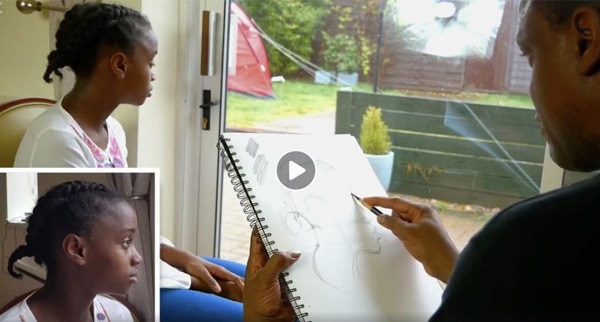 In two easy-to-follow and relaxed drawing classes, artist and TV Presenter Adebanji Alade – also known as the Addictive Sketcher – teaches viewers aged 6+ how to sketch portraits and a view from your window.
Draw your swords!
Young people aged 12+ can learn the meditative and traditional Japanese martial arts practice, Kenbu Tenshinryu, in a sword initiation workshop with Beatrice Boivineau. All you need is a clear 2m x 1m space in your room and a sword of your choice – a plastic sword, stick, a magician's wand or a light saber!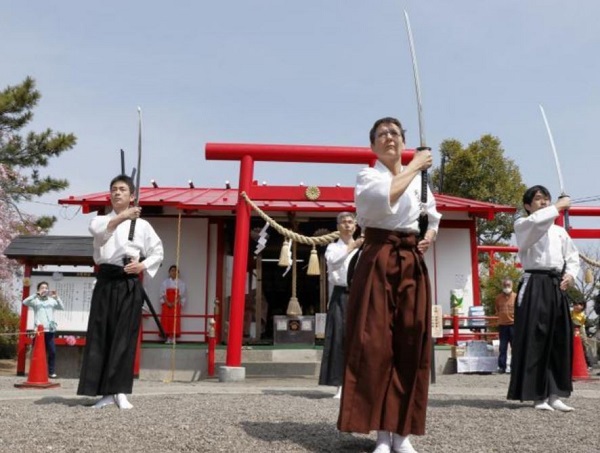 Express yourself
In the Emoji Challenge arts and crafts workshop from Ubuntu Museum – a social enterprise that celebrates cultural inclusion within education, the arts and commerce – children of all ages can create emojis that look just like them and express their feelings that they might not find the words for.
Word games
Artist Silvia Ziranek brings an entirely new sort of English class to the age of home schooling with 'In Othered Words IYLR'. Join Silvia as she plays word games in a set of activities that  involves collage, colouring in, hunting for strange words and playing with language in a creative way.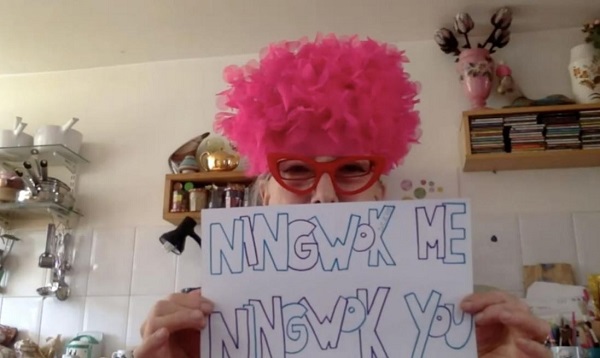 #HopeInNine Elms
Local people from Battersea and Nine Elms can share the hopeful messages they have for each other during lockdown, in this crafts activity for all ages. Decorate a square shape using any materials you have with your message and then put it in your window for your neighbours to see. Take a photo and it might appear in a short film.
Storytime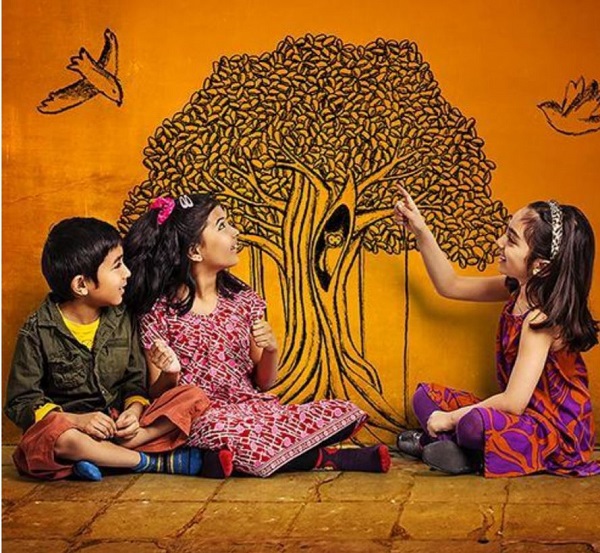 For children aged 5–12, Woodfield Pavilion has produced a series of magical stories told by local storytellers, Alison Royce and Jamie Crawford. Stories include La Bruha, The Porcelain Girl, Jack and the Mermaid and The Dragon's Pearl. The stories are illustrated with drawings by children from years 4-6 at Balham's Rutherford House School.
Tara Arts present 'The Monkey King and the Mangoe', a magical story from the Panchatantra – the famous Indian fables – brought to life by professional actors. Suitable for children aged 6 and over.
Three Feathers Theatre Company presents 'Mercury and the Woodman' for children aged 3– 11 years old, read by our special fuzzy green friend, Frog.
How to tune in:
View the programme at www.wandsworthartsfringe.com
See content suitable for families here
Follow us for the latest updates on local arts and culture:
Facebook: @wandsworthartsfringe
Twitter: @WAFfringe
Instagram: @wandsworthartsfringe
YouTube: Wandsworth Arts Fringe