WAF in your Living Room
Published: Thursday, May 7, 2020
WAF In Your Living Room
8 – 24 May 2020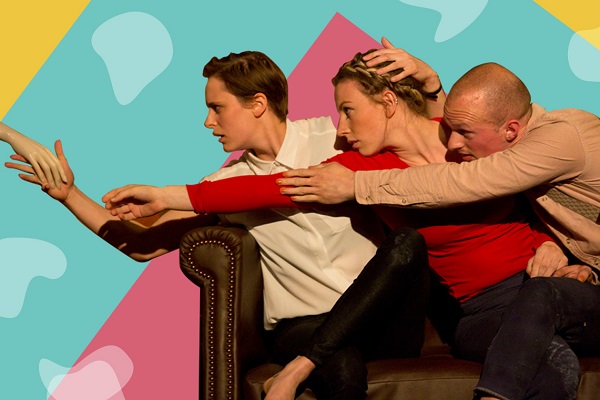 Get ready for WAF in your Living Room with a packed programme of online arts and culture going live tomorrow.
2020 was set to be another stellar year for WAF, with hundreds of local and international artists due to present 150 events of traditional and experimental theatre, music, visual art, comedy, workshops and outdoor art extravaganzas across the borough.
Although the festival cannot take place as planned, WAF artists have been spending lockdown developing a new artistic programme for you to enjoy from the comfort of your home.
Highlights include stories and activities for children, live music, a live-streamed, love-theme gameshow, drawing classes and workshops in the Japanese martial art practice of Kenbu Tenshin Ryu
It all kicks off tomorrow (May 8) with audio performances from the Blackshaw Theatre Company, music from Rogue Opera, Story Time with Frog from the Three Feathers Theatre Company and children's bedtime stories from the Woodfield Project.
Wandsworth Council's Cabinet Member for Community Services and Open Spaces, Councillor Steffi Sutters, says: " We're lucky to have an incredible pool of cultural talent here in Wandsworth, as well as theatre groups, venues and other organisations that help make this borough such a great place to live, and we are determined to actively support them.
"I can't wait to log on and see what's on offer during WAF In Your Living Room and I hope many other local people will show their support and enjoy some fantastically creative work."
How to tune in:
Visit wandsworthfringe.com.
Suitable for all ages and artistic tastes, the programme will run between 8 – 24 May 2020. Additional content from local artists and partners will continue to be hosted and promoted on the WAF website throughout the COVID-19 lockdown period, so keep visiting the website to enjoy the latest content by local artists and organisations, from their living rooms to yours.
Artists participating in Wandsworth Arts Fringe 2020 will receive full refund of their registration fee and recipients of WAF grants have received their awards in full. The team is working hard to support local artists and cultural organisations with the impact the COVID19 pandemic is having on their practices and businesses. Please get in touch with arts@wandsworth.gov.uk if you are being affected and would like advice on what support might be available, or visit the page on the council website.