Wandsworth Leader believes councils can lead recovery drive through redoubling their efforts to build more homes and lead on regenerations
Published: Friday, May 29, 2020
The Leader of Wandsworth Council, Cllr Ravi Govindia, believes there is a unique opportunity for councils to lead and see more homes delivered to meet demands including from key workers and local residents.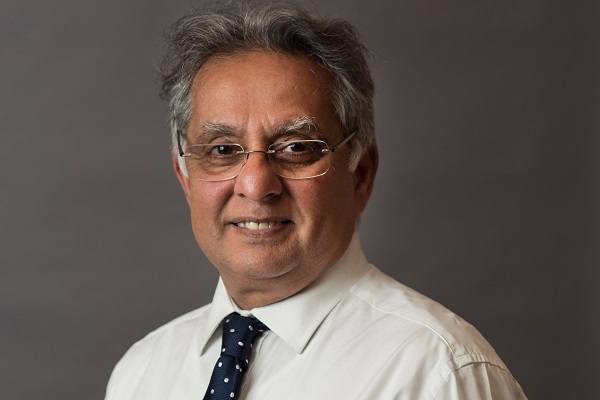 This includes a commitment to redouble efforts not just to maintain delivery of over 3,600 new homes through the council's housing and regeneration programmes but look at other opportunities to boost economic recovery in the wake of coronavirus.
In an article published in MJ magazine, Council leader Ravi Govindia has outlined 'bold 'plans to make better use of land and existing buildings.
"Where we can, we will utilise the land we own," said Cllr Govindia. "This is the time for all councils to be bold. We are going to need to be flexible in how we respond to the many challenges that will undoubtedly arise but with the right Government support and funding I believe councils, working with the private and public sector, can play their part in kicking on and helping to produce a positive new normal."
Wandsworth Council was already committed to investing up to £500m to regenerate housing estates and build 1,000 new council homes before the pandemic. The council is about to complete on the delivery of the first 100 homes of its infill council development programme and expects to see just under 800 starts of new homes over the next three years. Early phases of both estate regeneration schemes have commenced with 40 Council homes on site on the Winstanley-York Road regeneration and ten as part of the Alton regeneration.
Cllr Govindia added: "There will be more support for schemes like that."
Additionally Cllr Govindia said he was looking to the NHS in particular to consider the improvement and development potential of their own estates and he committed the council to undertaking an audit of all public landholdings to identify development potential that could help meet local housing needs and demands including that of the significant number of public sector health workers in the borough.
He added: "There is I believe much to be gained through joint working with bodies such as the NHS not only in terms of delivering new facilities, given the Government's £6.5bn improvement plans, but using NHS estate land better to deliver homes.
"My offer is there to utilise the skills we have developed to build and regenerate to plan with the NHS and other bodies how they can use their assets for social and public benefit. However, these relationships perhaps need a push to kick start them and indeed a reminder to follow through where plans are developed!"
Wandsworth Council's "Housing for All" campaign was one of its biggest priorities pre-coronavirus. Cllr Govindia said decent housing was likely to be more important than ever before, but market conditions may prove challenging.
"That is why I believe that investment in housing should be focused on providing homes that meet a wide range of demands including those who want to move on from the private rent sector into homeownership and those looking for more permanent renting accommodation. All too often housing schemes are excluding of those stuck in the middle who are not eligible for social housing and can't afford market housing and we must do more to change this.
"This would include schemes coming forward such as First Homes but only if such homeownership products meet the needs of the low and middle income people it is intended for."