Wandsworth marks the 75th anniversary of VE Day
Published: Friday, May 8, 2020
Thank you to everyone who has done something special to remember the military and civilian heroes of World War Two today - the 75th anniversary of VE Day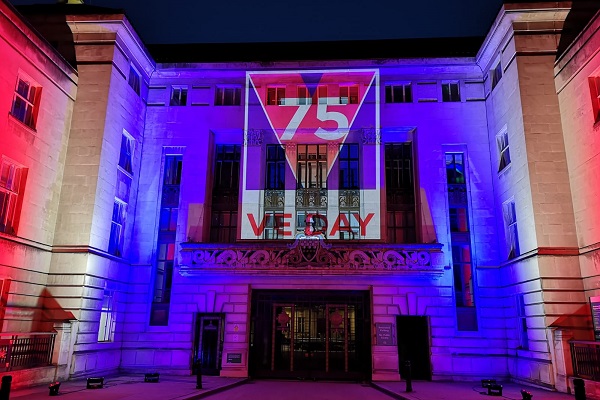 The VE Day logo was projected onto Wandsworth Town Hall this evening to show the council's support. 
The Mayor of Wandsworth, Cllr Jane Cooper, held a small ceremony observing social distancing in the town hall's Memorial Garden to remember the people who sacrificed their lives.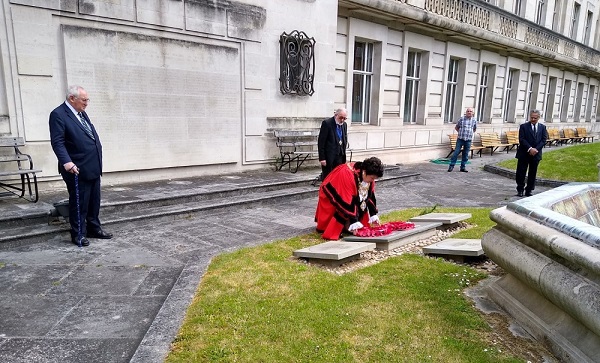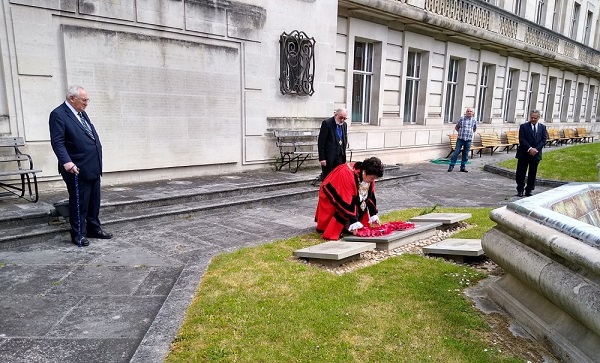 And she has recorded a video celebrating our heroes and looking at how our communities in Wandsworth are working together today to get us through the current crisis. 
Meanwhile, Canon Simon Butler has shared a VE Day service of Reflection and Remembrance from St Mary's Church Battersea.
Wandsworth has many links with the armed forces, and is home to Army Reserve soldiers from the London Regiment based in Clapham Junction, C Company 5th Battalion The Royal Fusiliers in Balham, and the Royal Marines Reserve based in Southfields. The borough also hosts army, sea and air cadet squadrons.
Much of the borough, but especially Battersea and Nine Elms, was heavily bombed during the war and many civilians lost their lives. They are commemorated by a memorial at Christchurch Gardens.
Find out more about the armed forces in Wandsworth and how the borough supports servicemen and women.
Visit the official VEDay75 site.