Wandsworth's libraries helping to keep minds and bodies fit during lockdown
Published: Wednesday, May 27, 2020
People are being offered help to stay fit and healthy during the lockdown with new online fitness classes from Wandsworth's library service.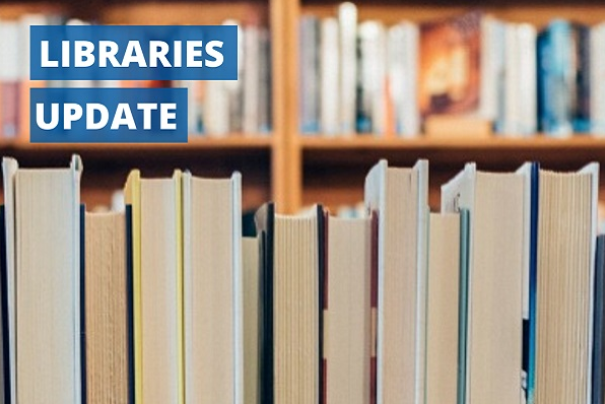 These new online fitness videos are free of charge to use and offer different sessions for all abilities, ranging from beginner's classes to high energy workouts, from Zumba and HIIT to yoga, plates and mindfulness.
The videos have been developed by social enterprise GLL which manages the borough's libraries on behalf of the council, under the brand name "Better".
To access these exercise videos, residents can simply go to the Libraries without Walls section on the www.better.org website – or click on the fitness tile on their Libraries app.
Wandsworth residents are making great use of the virtual library services currently being offered during the lockdown with online audiences rising tenfold during the pandemic.
With all 11 of Wandsworth's branch libraries forced to close their doors by Government decree, GLL has massively expanded its range of online services, providing support and relief for families - with some online platforms, including twitter and facebook, seeing audiences grow tenfold – a rise of nearly 1,000 per cent!
GLL library staff have produced more than 300 videos of rhyme times, story times, sing and sign, craft sessions, poetry readings, science sessions. These videos have attracted over 150,000 views since the lockdown began. 
The town hall's community services spokesman Cllr Steffi Sutters said: "Libraries in Wandsworth have really risen to the challenge of providing excellent online services during the lockdown, with some internet audiences rising tenfold.
"This latest addition to their catalogue of services is especially important for people who are housebound or feeling isolated. Keeping fit and healthy is crucial for people's well-being and so this new service is really crucial and just another example of the vital role that our libraries perform in supporting the community.
"The libraries staff from GLL really deserve great praise for their dedication and for the imagination they are showing in devising new ways of reaching out to our residents."
Diana Edmonds MBE, Head of Libraries at GLL said: "We have been working hard to pull together a really comprehensive online provision that genuinely offers something for everyone. The unique circumstances of self-isolation, furloughing and social distancing mean that many people are taking the opportunity to read more, listen to music or enjoy hobbies.
"These circumstances have prompted us to look at what we provide for the community in a new way. We're delighted to be able to announce our latest innovation, the opportunity for our library members to access free online fitness classes, via our GLL libraries apps, meaning that we can cater for our customers' mental and physical well-being while libraries are closed.
Wandsworth Library online customers can choose from audio books, E-books, E-newspapers and E-magazines - all for free - spanning everything from popular fiction for adults, children and teens alike to non-fiction including cookery, gardening and technology publications. Also on offer are free music downloads and streams from a choice of over 15 million songs and playlists ranging from opera and classical music to jazz, rock and pop.
Families with young children looking for activities to enjoy together at home can visit https://www.better.org.uk/lp/fun-activities-for-kids-at-home.