Don't pay cowboys to take away your waste
Published: Thursday, August 19, 2021
The council is urging residents to say a resounding no to cold callers who knock on doors and offer a cheap deal to take away their rubbish.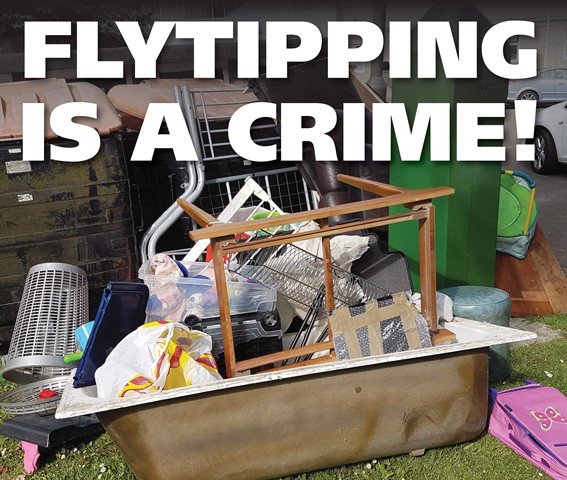 The message is designed to prevent a rash of flytips on street corners caused by cowboy operators who offer to dispose of waste cheaply but then simply dump it – leaving taxpayers to foot the clean up bill.
The warning follows an incident overnight (Thursday) when a huge pile of household waste was dumped on the Aldrington estate in Tooting. This criminal act was almost certainly perpetrated by a professional flytipper.
If residents make the mistake of employing an unscrupulous operator and their waste is then dumped illegally – then they are jointly liable and also run the risk of prosecution.
The onus is on the owner of the waste to make sure it is disposed of lawfully. Anyone convicted of this offence could face an unlimited fine and/or a jail term of up to six months.
The council's environment spokesman Cllr Steffi Sutters said: "If someone knocks on your door and offers to take away any DIY or home improvement waste or unwanted furniture that's being stored in your front garden, then there is a good chance they will take your money, drive around the corner and simply dump it in the street or a local park.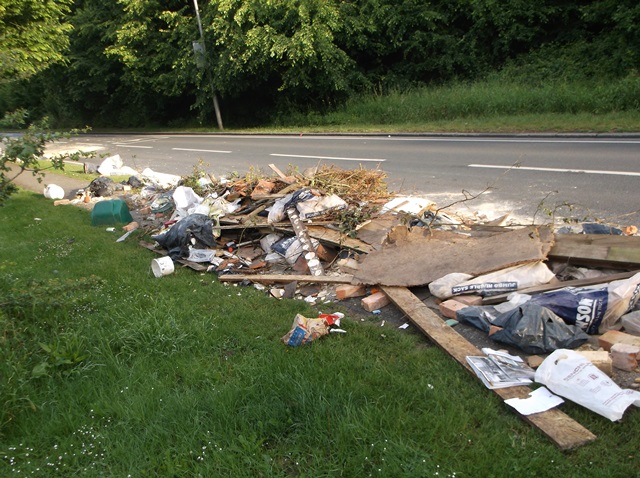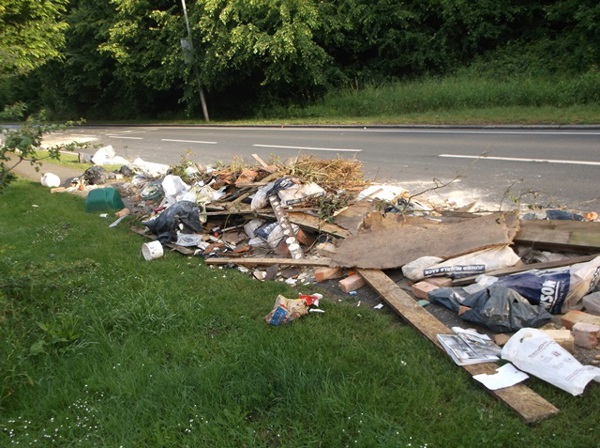 This is what happens when people employ 'cowboy' removal companies
"It's also important to make sure that if you are employing builders to carry out works to your property that you know exactly how they're disposing of any waste materials."
Strict environmental protection laws prohibit the transport of waste by unregistered and unlicensed contractors. This is to ensure that the waste is lawfully disposed of and not illegally dumped.
Residents employing a waste removal firm should always ask to see the relevant waste transfer notes to ensure it is being disposed of lawfully and they should also ask to see a waste carrier's licence. Companies that offer to transport and remove waste on behalf of others must have a carrier's license issued by the Environment Agency.
Residents wanting bulky waste items like old mattresses and unwanted furniture can call the town hall on (020) 8871 8558. The council will remove this waste for a modest fee. If households choose a licensed private contractor instead they must make sure they get a proper receipt.
Cllr Sutters added: "People who dump rubbish on the streets of Wandsworth should understand that we are not a soft touch and we will make concerted efforts to detect and penalise those who commit this environmental crime.
"We have a dedicated team of investigators committed to catching those who pollute and damage our streets.
"We know that some local neighbourhoods are more badly affected than others and residents in these areas can rest assured we are putting in extra resources to tackle this problem."
The council has introduced a number of initiatives to tackle professional flytippers and others who either through neglect or carelessness allow streets to be littered.
These measures include strict rules for shops and businesses about how and when they are allowed to place their refuse on the pavement while it awaits collection, which has helped tackle one of the biggest flytips causes at source.
The council has also stepped up its inspection efforts to make sure that businesses fulfil their legal obligation to have proper arrangements in place for the collection and disposal of their waste. Those that don't face an instant fine - and this has led to a big reduction in flytips.
Cllr Sutters added: "Because it is important to clean up flytips swiftly before they get any bigger we have are urging residents to report them to us so we can nip any problems in the bud.
"And if anyone has information about people or businesses dumping waste on our streets then please notify us immediately so we can take the appropriate action."
For details of how to book a bulky waste collection and information on refuse and recycling collections please visit www.wandsworth.gov.uk/waste. Flytips can also be reported over the phone by calling (020) 8871 8558.