Free theatre on Wandsworth estates
Published: Friday, August 6, 2021
Residents on Wandsworth housing estates can enjoy a free family theatre show this month.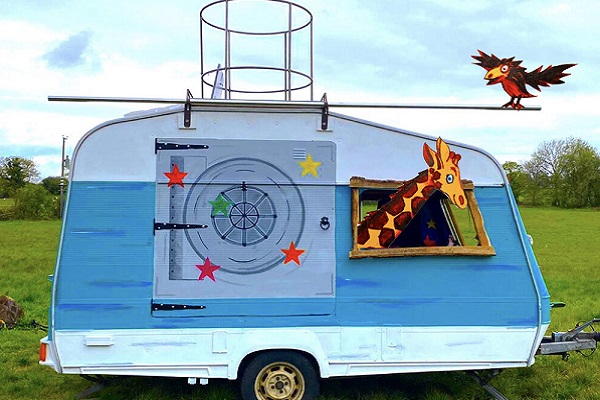 Wagon of Dreams from Jellyfish Theatre is about three friends and their pets and features live performances, puppetry and original music. Presented in a converted caravan, the show will be Covid-safe.  It is suitable for ages three and up, is 55 minutes long and is designed to be a relaxed and accessible show.
Find out more about the show.
It will be in the following locations:
Weds 11 August, 1pm and 3.30pm -   Battersea Park Estate, Orkney St
Thurs 12 August, 1pm and 3.30pm  -  Aboyne Estate, Strathdon Drive
Fri 13 August, 1pm and 3pm  -   Alton Estate, Downshire Field
Sat 14 August, 1pm  -  Streatham Park Estate, Grierson House
Sat 14 August, 4.30pm  -  Newlands Estate, Franciscan Rd
Tues 17 August, 1pm and 3.30pm -  Doddington + Rollo, Garden Square
Weds 18 August, 1pm and 3.30pm  -Falcon Rd Estate, Fownes St
Thurs 19 August, 11am  - York Rd Estate, Meyrick Rd
Friday 20 August, 1pm + 3.30pm  -Copeland St, behind Copeland House
The show is being funded by the council via the Wandsworth Grant Fund which gives grants to voluntary and community groups for projects that benefit local people. Find out more.