Last chance to comment on arts blueprint
Published: Thursday, August 19, 2021
There are now less than two weeks left to comment on a proposed ten-year Arts and Culture Strategy for the borough.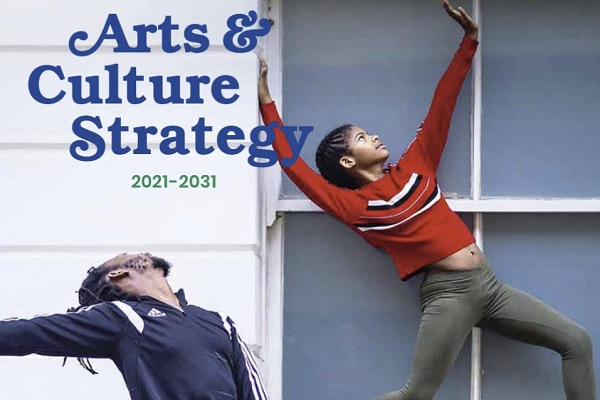 The strategy aims to put art and culture at the heart of local communities and make them accessible and relevant to local people. 
Local people are invited to comment on the draft Arts and Culture Strategy 2021-31. Your views will feed into the final version and the development of a three-year action plan. The deadline to comment is August 31.   
The Wandsworth Council arts team works closely with the council's public health, economic development, housing and planning departments and the teams working on the regeneration of Nine Elms and the Alton and Winstanley and York Road Estates. It also works with the local artistic community and with schools to helps young people discover their creativity and navigate pathways into employment in the creative sector.  
The team also supports the creative sector and provides outlet for artists' work, including the borough's flagship arts festival the Wandsworth Arts Fringe, art in town centres and the Wandsworth Art website.   
The strategy will build on that work and will form part of Wandsworth Council's ongoing commitment to a long-term creative vision for the borough. 
The council's arts and culture spokesman Cllr Steffi Sutters said: "The new strategy is a bold and ambitious plan that's all about putting culture at the heart of the borough and meeting the needs of local people and communities. We would ask you to take a look and contribute your thoughts."