Mayor of Wandsworth issues charity appeal
Published: Monday, August 9, 2021
The Mayor of Wandsworth is appealing to residents and businesses to give generously to his chosen local charities.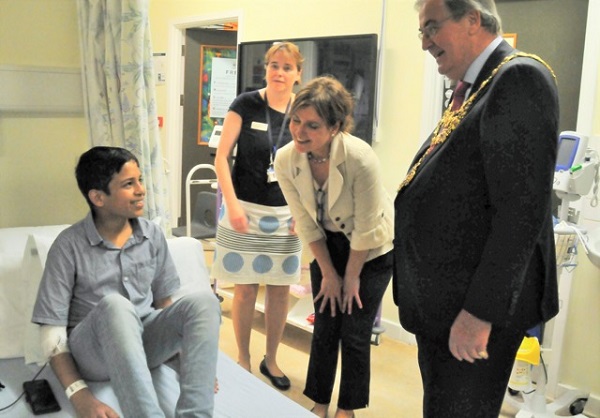 Since being elected to serve as the borough's first citizen, Cllr Richard Field has carried out more than two dozen engagements as he visits people around the borough. He can expect to attend several hundred over the course of his Mayoral year in office.
And at many of these events he uses the opportunity to raise the profiles of his two Mayoral charities in a bid to generate goodwill, support and funding for these good causes.
This year's civic charities are Regenerate-RISE, an organisation that supports isolated older and vulnerable residents across the borough and the Full Circle Fund Therapies, of which he is patron, which offers care and support to very sick children and adults at St George's Hospital in Tooting.
The vital community work of Regenerate-Rise during lockdown was highlighted in march by BBC London. 
Cllr Field said: "The work carried out by these two local charities and their volunteers really does make a hugely positive difference to the people and groups they support.
"They are true pillars of our community and I'm determined throughout my Mayoral year to do everything I can to raise their profiles and hopefully raise funds to help them continue their vital work.
"I know this past year has been extremely difficult and challenging for all our residents and that many are feeling the pressure financially. But for those who are in a position to do so, I would please ask them to make a donation and help support the efforts of those who are working tirelessly to assist local people who are vulnerable and less fortunate than most."
To find out more about the two charities and make a donation please visit this Mayoral page on the council's website.