Mowers stopped to support wildlife
Published: Thursday, August 12, 2021
Areas of parks and open spaces have remained unmowed this summer to encourage biodiversity.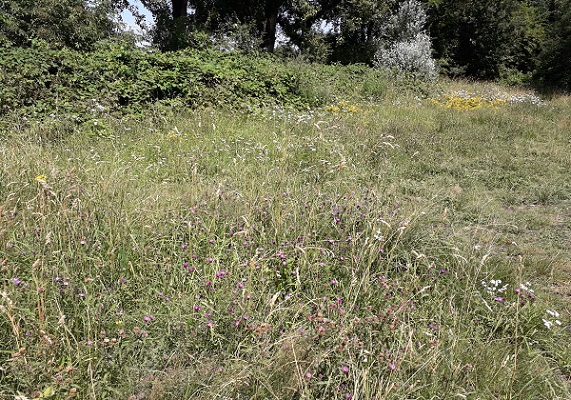 This year Wandsworth took part in No Mow May, stopping the lawnmowers at several parks and green spaces around the borough so wildflowers can bloom.  
Following the success of the scheme, several areas were allowed to remain unmown, including acid grassland on Tooting Common and grassland in King George's Park. See all the sites.  
During the summer these habitats have encouraged bees and other pollinators, and this winter they will provide nesting opportunities for invertebrates. The grass will be cut and collected in the autumn, which needs to be done in wildflower meadows to ensure they do not get too nutrient-rich and to prevent them from being smothered by coarse grasses.  
Supporting pollinators is an important part of the council's new biodiversity strategy, which sets out how the council will protect and enhance biodiversity and make nature accessible to everyone.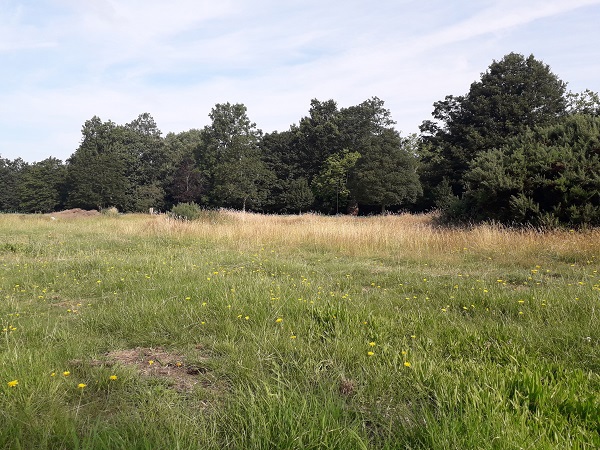 Tooting Common
Wandsworth is home to 24 different habitats, including heathland, lakes, woodlands, grassland and gardens. More than 3,149 different species live in the borough, including 'priority species' given extra protection such as bats, hedgehogs, swifts, pollinators and stag beetles.
Cabinet member for parks and open spaces Cllr Steffi Sutters said: "If you see areas that have not been mowed, please be assured that we haven't just forgotten about them – it's a deliberate policy to create rich, sustainable habitats for wildlife. The rest of our parks and open spaces will be tended just as carefully as before for local people to enjoy."
Cabinet member for climate sustainability Cllr Kim Caddy said: "We published the biodiversity strategy earlier this year, and this is one example of how we are putting it into practice. Another will be encouraging local people to create private gardens that benefit wildlife, and working with local schools to teach young people about priority habitats and species in Wandsworth.
"It's all part of our wider Wandsworth Environment and Sustainability Strategy which sets out how we will work with the community to tackle climate change."