St John's Hill bridge reopens to traffic two weeks ahead of schedule
Published: Monday, August 23, 2021
The council has today (Monday) largely completed its major works project to repair and strengthen the St John's Hill railway bridge two weeks ahead of schedule.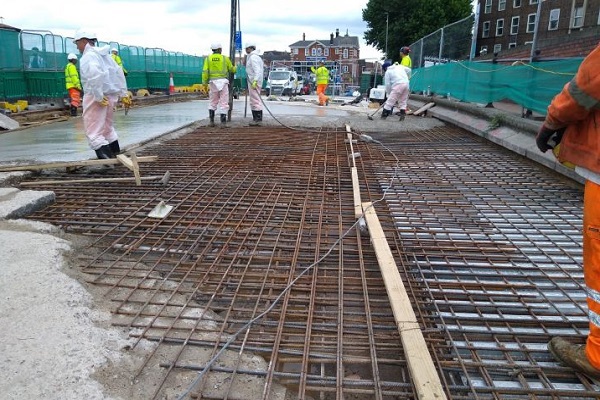 The main set of bridge works have been completed in eight weeks instead of the expected ten and will reopen to traffic heading in both directions this afternoon (August 23).
The council's transport spokesman has paid tribute to the engineering team responsible for completing the works two weeks earlier than predicted.
Cllr John Locker said: "This was a complex and major infrastructure project to ensure this bridge over the railway tracks remained safe and in good condition.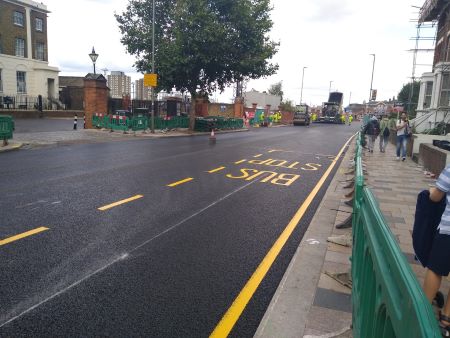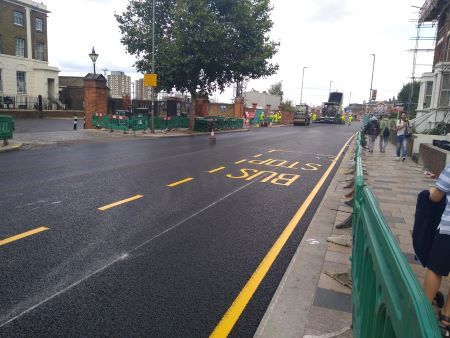 "The town hall engineers in charge of managing this project and the contractors who were appointed to complete the works should be congratulated for their efforts. They have got the job done in quick time, despite some very challenging weather conditions recently.
"The reopening will be welcomed by all road users and bus passengers who can look forward to having buses returned to their normal routes and frequency."
The project included renewal of a section of the bridge's concrete deck slab essential to ensure the continued structural integrity of the bridge. The works also included improved waterproofing, carriageway resurfacing and footway relaying, as well as painting of guardrails.
Some minor elements of the footway reconstruction on the north side of the bridge are still ongoing and should be completed shortly.
A separate project by Transport for London which began at the same time as the council's works are still ongoing at the junction of Lavender Hill, Elspeth Road and Latchmere Road. For updates on this road safety scheme please visit www.tfl.gov.uk/lavender-hill-works