Council supports schools to open safely
Published: Thursday, December 31, 2020
Wandsworth Council wants to reassure parents that it is committed to a safe reopening of schools in January, and is actively supporting borough schools to ensure this happens.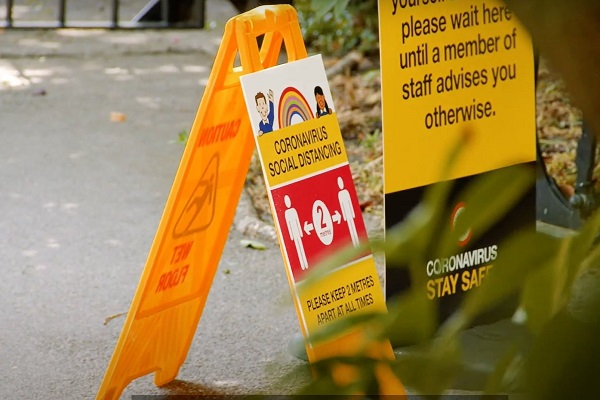 The Government has issued guidance that only vulnerable children and the children of key workers will be able to return to school next week, with the rest returning in a phased approach. Homeschooling measures are in place for children while they wait to return.
Wandsworth has already made extensive preparations for the new term and before Christmas delivered home testing kits to 69 schools so that staff could be tested to prevent the spread of the virus when schools reopen. Completed tests can be returned to several sites across south west London, and in the last three days around 1500 have been returned to Wandsworth Town Hall alone. This is in addition to the extension of testing offered by the NHS, which offers tests to asymptomatic staff and secondary age pupils.
The council will now support schools to roll-out the testing of pupils, initially in secondary schools, including allocating dedicated staff to ensure the testing system works. The council has two school infection control and prevention workers to advise schools and staff from the council's public health department will be visiting secondary schools to provide support and reassurance about their testing plans, to ensure they have the right equipment and to train school staff on giving tests and using PPE. 
A helpline is being set up to ensure guidance is always available to schools if they are unsure about any aspect of the return to school and the new testing system and the council will work with schools to ensure formal exams and assessments go ahead as planned so that students planning their next education or career step are not disadvantaged.
Other systems already put in place to keep children safe will continue to be rigorously enforced including one-way systems, year group bubbles, staggered arrival and departure, break and lunch times and enhanced sanitation. Schools will also be offered support to issue free school meal vouchers over the next two weeks if they need it. 
"We were already prepared for a normal reopening before this latest Government announcement, so we will be able to hit the ground running," said cabinet member for education and schools Cllr Will Sweet.
"Our focus is on ensuring the testing system works well and that schools have the information they need to make clear and consistent decisions around the management of positive cases.
"We have been working closely with our schools since the start of the pandemic to ensure they get the support they need and that no child is left behind, including providing more than 2,000 laptops, data vouchers and dongles for children who otherwise would not be able to access online learning.
"In addition, over the Christmas break some of our more vulnerable children took part in our Winter Unlocked scheme – one of the largest of its kind in the country – to learn new skills, access tuition and take part in fun activities to help prevent them becoming isolated.
"I would like to thank all school staff for their efforts, and put out a special thank you to the council staff who have worked hard over the Christmas period to deliver and collect staff tests.
"We believe it's vital that children can return to school and receive the best possible education. That's why we're doing all we can to support them so that parents can be reassured that their children are completely safe."