Leader welcomes top award for BAC
Published: Tuesday, December 1, 2020
The Leader of Wandsworth Council has welcomed the news that the borough's 'cultural gem', Battersea Arts Centre, has been chosen as the Overall Winner of the 2020 New London Awards.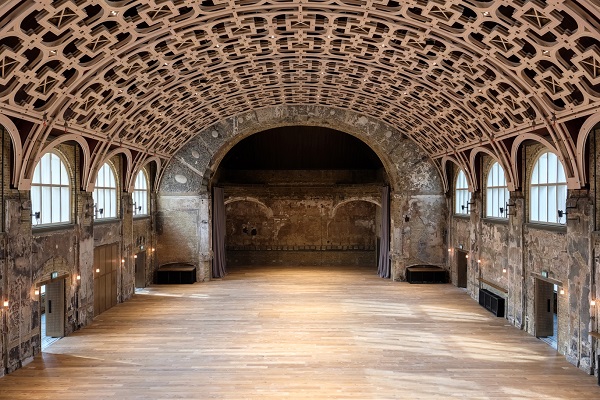 "This is another example of the BAC rising from the ashes of the terrible fire in 2015 to become stronger than ever," said Cllr Ravi Govindia.
"We have always worked closely with BAC to provide support and to enable the people of the borough to enjoy the world-class cultural icon on their doorstep. They will continue to be one of our most treasured and respected cultural partners and we will do all we can to help them get through this pandemic, flourish and grow."
The New London Awards recognise the very best in architecture, planning and development in the capital, including new and proposed projects across all sectors of the built environment, selected by an international expert jury.
As well as the overall prize, the BAC won the Community Prize and Experiencing Culture categories of the competition. It was praised for its sensitive repurposing of the existing building which was mostly destroyed in the fire, and for its inclusive, creative and community-centred approach.
The 2015 fire completely destroyed the Grand Hall. Wandsworth Council building safety officers were quickly on the scene to secure it and provided ongoing support.  The local community rallied around and a million pounds was raised within a year for the 'Phoenix Fund'. The morning after the fire Cllr Govindia sent a heartfelt message of support and in the days that followed the BAC described the council as 'a rock' and thanked it and the whole Battersea community for their help.
The subsequent rebuild was led by Stirling award winners Haworth Tompkins – with the fire-scorched walls left as an atmospheric reminder of what happened.
One of the judges, Monica von Schmalensee said: "I believe this a statement for us in the jury about how we can reuse, rethink and rebuild – those three words that will be most important in the future. This project has is about what it has given to its community and the importance of existing buildings and the memories they can gain."
Wandsworth Council commissions community projects from the BAC and leases Battersea Old Town Hall to them for a peppercorn rent. During the pandemic the council has waived existing funding conditions for cultural organisations across the borough and has supported them to deliver their work in socially-distant ways.
The BAC has successfully moved its Create Course, The Agency, Young Producers and BAC Beatbox Academy to digital channels and over the summer has been a key partner with the council and other cultural groups in creating Create and Learn Playkits for children.   
A recent grant from the Government's Cultural Recovery Fund has enabled the BAC to continue to protect jobs, support freelance staff and commission new work.
Find out more about the BAC and its current productions at  bac.org.uk
If you want to get in touch with the council's arts team to discuss how they can help you or your organisation, email arts@wandsworth.gov.uk