Thank You to Wandsworth Care Homes and Home Support Staff
Published: Friday, December 18, 2020
Wandsworth Council has hand delivered thank you gifts to nearly 100 care homes and home support agencies for their hard work this year.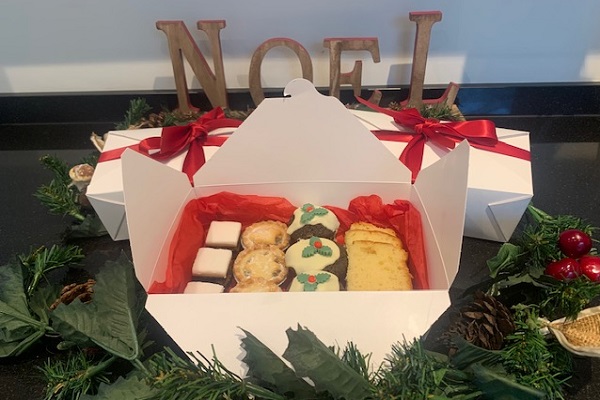 This week, adult social care at Wandsworth council organised a mass delivery of cakes and Christmas cards to say a huge thank you to care workers and support workers in care homes and home support agencies. The Adult Social Care team wanted to celebrate and recognise the positive contribution they have made through their selfless dedication and commitment to help others during the coronavirus (COVID-19) pandemic.
A total of 44 care homes and 45 home support agencies in the borough have personally received handmade boxes filled with festive treats to enjoy amongst staff.
Cllr Clare Salier, cabinet member for adult social care and health said "we recognise that it has been a challenging and unprecedented year for those in social care, with the pandemic changing many ways of working and social care staff adapting quickly and effectively to protect vulnerable residents, whilst also risking their own health."
"Care settings have been hugely affected by COVID-19, with most fatalities occurring within the setting, it's been tough for them. We hope this small gesture signifies our thanks to all care staff. Your hard work hasn't gone unnoticed, your dedication and selflessness have been of the highest standard - you are all true heroes
More information on support for care homes during the Coronavirus pandemic