Wandsworth Arts Fringe wants you
Published: Thursday, December 17, 2020
Be part of the first ever hybrid digital and live Wandsworth Arts Fringe as the council celebrates the return of events and the arts to centre stage in 2021.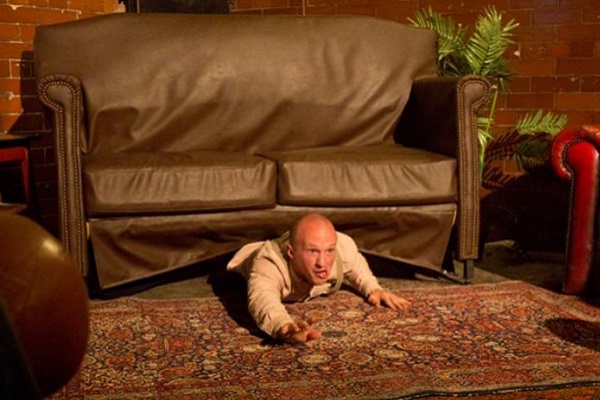 After an entirely digital festival in 2020, Wandsworth Arts Fringe (WAF 2021) is looking for artists, venues, schools, and local businesses who want to get involved. Now is the time to explore your options for hosting, staging or streaming live and digital events.
WAF is the perfect opportunity to showcase your talent – whoever you are and whatever you do. Whether you're a community arts group or an international superstar, WAF prides itself on being a testing ground for bold, experimental work. The last festival programme alone included Japanese sword initiation with Beatrice Boivineau,  sketching with TV Presenter Adebanji Alade, singing with Soprano Ilona Domnich and dancing with Coda Dance, E33 and Tavaziva Dance.
The brilliant local communities of artists, makers and creatives rose to the challenge of switching to a ground-breaking digital festival for WAF2020 at the very last minute. Together, 250 artists created 130 digital events that reached over 30,000 homes, earning themselves an OffWestEnd OneOff Award recognising their achievements during the Covid-19 pandemic. Plus 2,100 families received a physical activity pack through their local school or foodbank.
Wandsworth Council's Cabinet Member for Community Services and Open Spaces, Councillor Steffi Sutters said:  "I was hugely impressed by how quickly our arts team moved this year's Wandsworth Arts Fringe online, and how much support they have provided to our artists and venues this year. WAF 2021 is a chance to really celebrate arts and culture in Wandsworth, and I'd encourage people to get involved."
The council also provides grants of up to £2,000 to help you turn your artistic vision into reality. Find out more at https://www.wandsworthfringe.com/get-involved/grants. The deadline for applications is 8 January 2020.
Since it developed out of Wandsworth Arts Festival in 2009, WAF has gone from strength to strength. The 2021 festival will flood the borough with creative events, from installations on the high street to community art picnics (art in a bubble?) and online workshops, comedy to circus, opera, dance, debates and everything in between.
Whatever kind of artist, creator or maker you are, if you want to try something new, connect with creative networks and be part of something that thrills, moves and inspires audiences, we want to hear from you! We are open to live projects in venues and outdoors in parks, community estates and the high street (subject to the current Government restrictions), as well as live-streamed or recorded digital projects for 2021. If you can go hybrid, all the better!
Visit www.wandsworthfringe.com/get-involved now to find out more.
Key dates:
Express your interest in being part of the festival by (artists, practitioners and venues): Deadline Friday 8 January 2021.
WAF2021 Grant applications deadline: 8 January 2021 at 10.00am
Registrations open: Friday 15 January 2021
Early bird registration closes: Friday 5 February 2021 at midnight
Final registration and copy deadline: Friday 26 February 2021 at midnight.
WAF dates: Friday 7- Sunday 23 May 2021.
How to take part:
WAF is an open access arts festival taking place in the borough of Wandsworth. Anyone can get involved.  Here's how...
STEP 1: Submit an Expression of Interest form.
Filling out an Expression of Interest form is a non-committal way of telling us your plans and letting us know if you need any help or advice. You can do this until Friday 8 January 2021.
STEP 2: Find and secure a venue and explore the digital platforms on offer.
WAF provides free access to Vimeo live-streaming services.
Hosting venues can be found at https://www.wandsworthfringe.com/get-involved/venue-list. Or why not approach your local church, pub or charity shop?
STEP 3: Register your event.
In order to take part in the festival, you will need to pay a registration fee of £45. In recognition of how hard this year has been, we're offering a super-cheap Early Bird fee of £30 until 5 February 2021. You will need to complete your listing through My Fringe with a description of your event and an image by Friday 26 February 2021.