Green light for new air quality plan
Published: Thursday, July 8, 2021
A new Air Quality Action Plan has been drawn up setting out how the council will continue its work to further reduce air pollution in the borough.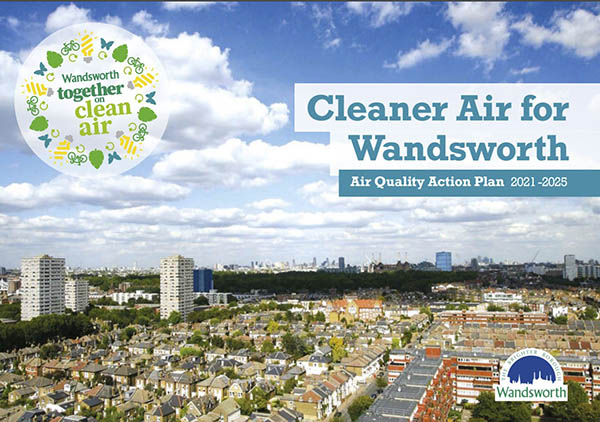 The 2021-2025 action plan was agreed by councillors last night and will now go out to public consultation, with the views of local people helping to shape the final version.   
The council has pledged to reduce pollution and its impact as part of its actions to tackle climate change under the Wandsworth Environment and Sustainability Strategy.  
A great deal of progress has already been made reducing air pollution in Putney High Street, Tooting High Street and Clapham Junction since the publication of the previous plan in 2016. There have also been significant reductions in Particulate Matter pollution from construction sites in Nine Elms.  
In Putney High Street the number of hours nitrogen dioxide levels were breached has fallen from 1248 in 2016 to 11 in 2019 and four in 2020.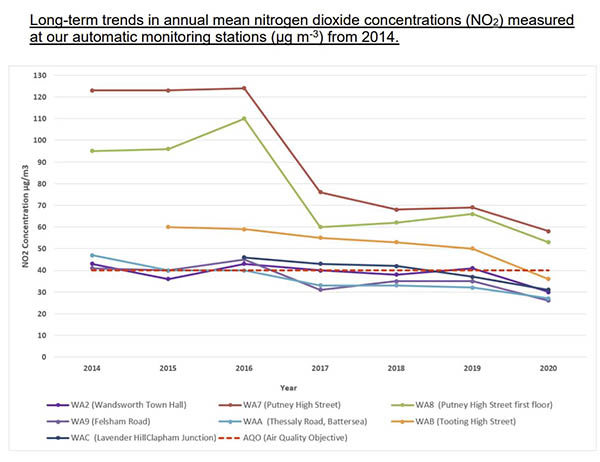 This is thanks to a raft of measures including lobbying TfL for cleaner buses and better public transport links, improving access to car clubs and building up an extensive network of electric vehicle recharging points, reducing carbon emissions from council buildings and close regulation of construction sites. Clean Air Villages have been set up in Tooting and Putney to help local businesses tackle pollution, including access to cargo bikes for deliveries. 
The council has also encouraged walking and cycling with the installation of bike hangars in 21 streets, plus 40 on local estates, and the rollout of 19 school streets banning traffic outside schools during school drop-off and pick up times. Both of these are expected to increase in number later this year.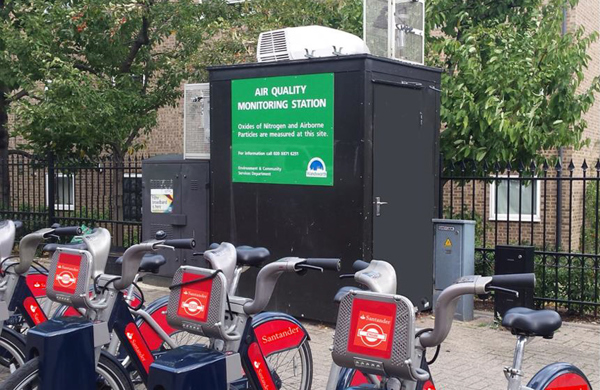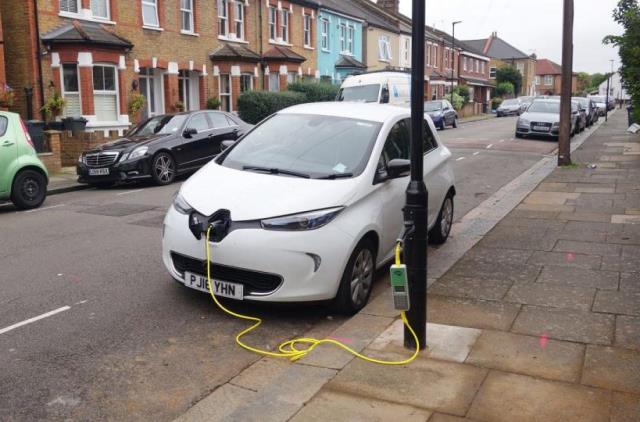 A clearer picture of pollution levels in the borough has been gained thanks to an extension of the air quality monitoring network. This will enable existing actions and the piloting of new, innovative approaches to be more effectively targeted. Wandsworth is working to achieve the recommended objectives for both nitrogen dioxide and particulate matter within the lifespan of the action plan.   
Future actions included in the new plan include:  
Prioritising areas including schools, hospitals and care homes as well as town centres. 

 

Working with schools including anti-idling campaigns, educational projects for children and practical measures such as helping them draw up school travel plans.  

 

Protecting green spaces, planting trees and enhancing biodiversity, including providing an air quality fund to help green-up local neighbourhoods. This will build on actions set out in the new Biodiversity Strategy.  

 

Putting air quality issues at the heart of the council's planning, transport planning and procurement processes, including delivering a detailed assessment of how traffic management can reduce pollution in air quality focus areas and hotspots.  

 

Continuing to improve the walking and cycling infrastructure with a new Walking and Cycling Strategy currently being drawn up to further drive-up numbers choosing active travel.   

 

Making the council's fleet of vehicles less polluting.  

 

Further improving the air quality monitoring network 

 

Zero emissions zones for council buildings and working with schools to bring in zero emissions zones there.  

 

Working with community groups, including providing funds through the Wandsworth Grant Fund to help them monitor and tackle air pollution in their neighbourhoods.  

 

Continuing to work with partners, including Greater London Authority and Transport for London. These bodies have responsibility over public transport, red routes, taxi licensing and strategic coordination of air quality actions across London.  

 

Communicate air quality issues to local people, including working with GPs, pharmacists and care providers to get information out to vulnerable groups.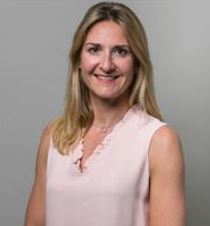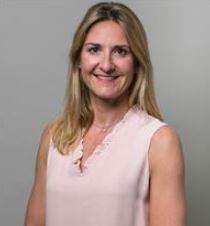 Wandsworth's cabinet member for climate sustainability Cllr Kim Caddy (pictured right) said: "As a council we are absolutely committed to improving air quality, and we have already made great progress. But we know that a significant proportion of pollution comes from outside Wandsworth so we will continue to work with partners to tackle this at a London- and UK-wide level.   
"Our new action plan sets out how we will build upon the work we've already done as a council, including working more closely with local residents and groups. We are keen to hear the everyone's views so we can feed them into the final version of the plan."  
Details will be available soon on the council website about how to take part in the consultation.