Are you a carer? You could be entitled to support
Published: Monday, June 7, 2021
It's Carers' Week, and people who provide unpaid care for a loved one are encouraged to find out if they are entitled to any help.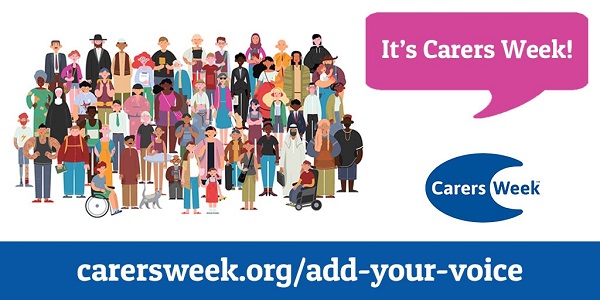 If you look after someone who cannot cope without your support because of an illness, disability, mental health problem or addiction you could be considered a carer. 
It is estimated that 3 in 5 people will become carers at some point in their lives and it can take a serious toll on their physical and mental health. Carers have a right to an assessment to see if they are eligible for council support with finances, respite care, health issues and practical help in the home.  
The council can also advise on technology that can help you with your caring role, including gadgets that can help with tasks such as online shopping, send out alerts in an emergency and help you keep in touch with medical professionals and loved ones.  
In Wandsworth just over half of registered carers are between 25 and 49, with more than eight per cent over the age of 65. 
Cabinet member for adult care and health Cllr Clare Salier said: "Many people are carers without even realising it, and have no idea they could be eligible for financial help and other sources of support. Being a carer is often misunderstood and unappreciated, but there's loads of help on offer in Wandsworth from the council and others. Please ask for an assessment and find out how we can help you in your caring role and outside of it."
Find out about support for carers and how to get a carers assessment at wandsworth.gov.uk/carers 
The council also commissions the Carers Partnership Wandsworth. It is made up of the Wandsworth Carers' Centre, which support carers, and Bluebird Care which delivers respite services. 
The Wandsworth Carers' Centre will be celebrating Carers' Week and 25 years of supporting carers with an event in the Wandsworth Civic Suite on June 30. 
Other events include a biscuit bake off, fitness sessions, bingo, de-stressing 'laughter yoga' and ordinary yoga sessions, a picnic in King George's Park, a walk around Wandsworth Common, 70s disco fitness, open mic events, a trip to Kew Gardens, a pride social for LGBT+ carers and meet ups for Asian carers and carers of people with dementia.  
To find out about any of these, call (020) 8877 1200 or visit carerswandsworth.org.uk