Cash boost helps green fingered allotment holders in West Putney
Published: Wednesday, June 9, 2021
Green fingered residents who enjoy growing fruit, veg and flowers at the Roehampton Garden Society allotments in West Putney have welcomed a series of improvements delivered by the council.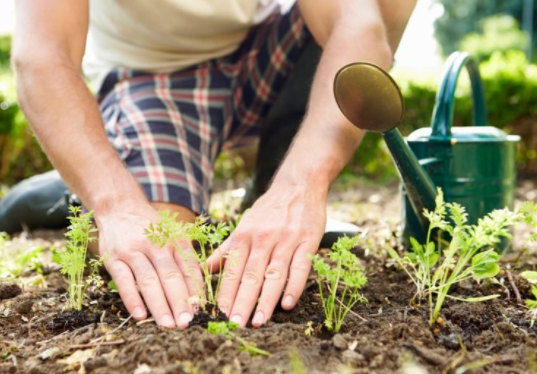 The allotment shed has a new roof and most important of all the water supply to the growing areas has been upgraded.
The improvements to the allotments on the Dover House estate were funded by the town hall to the tune of £40,000.
In response society member Patrick Crawford wrote: "On behalf of the Roehampton Garden Society we would like to thank you for your efforts in providing us with a new water supply on our Site 3. The new installation with its increased number of water tanks is very beneficial to all plot holders on Site 3 and we have received many favourable comments."
Open spaces and environment spokesman Cllr Steffi Sutters said: "I'm delighted that we've been able to improve the infrastructure at the allotments and provide better facilities for members of the society who take great pride in their plots."