Council leader pays tribute to former Councillor Diana Whittingham
Published: Monday, March 22, 2021
Council leader Ravi Govindia has paid tribute to former Wandsworth councillor Diana Whittingham who has passed away.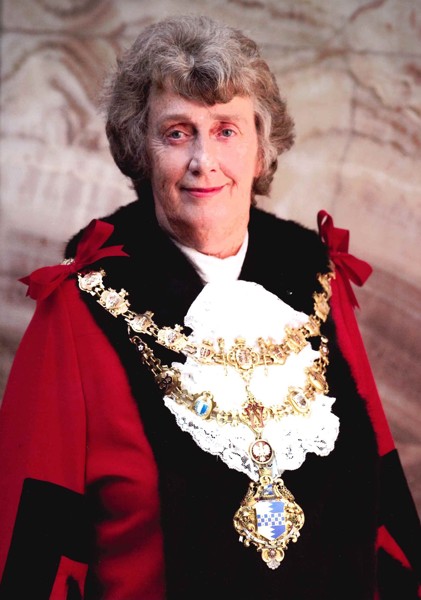 Miss Whittingham served as a councillor for East Putney ward for 20 years between 1986 and 2006 when she stood down.
She was twice elected Mayor of Wandsworth and served in that role in 1996 and again in 2005. She was appointed an Honorary Alderman in 2006 upon her retirement in recognition of her two decades of public service.
During her time as a councillor she served on the Establishment Committee, Housing Policy Committee, Leisure and Amenity Services Committee, Development Control Committee, Policy and Resources Committee, Education Planning Committee, Public Services and Safety Committee and Environment and Public Services Committee.
Following the introduction of executive arrangements, she served on the Planning Applications Committee between 2001 and 2005, including as Deputy Chairman; the General Purposes Committee (2001/02) and the Standards Committee (2001-05) in the position of chairman.
Away from the town hall she had a career in the private sector working in the field of employee relations for companies like Rediffusion and battery manufacturer The Chloride Group where she became a lifelong friend of Sir Michael Edwardes, who later gained fame as the Government appointed troubleshooter sent in to manage car and lorry manufacturer British Leyland.
Cllr Govindia said: "Diana was a popular and hard-working local councillor who was dedicated to public service.
"She was a doughty and steadfast defender of her constituents in East Putney, whom she served with distinction and with great passion and understanding.
"She was graced with an easy manner which made her enormously likeable and good company. She will be sorely missed by all those who knew her.
"Our heartfelt condolences go out to her family."