Network of local pharmacies offering Covid-19 lateral flow tests for those without symptoms
Published: Tuesday, March 30, 2021
From tomorrow (Wednesday) residents wishing to take a coronavirus test can do so at a network of local pharmacies across the borough.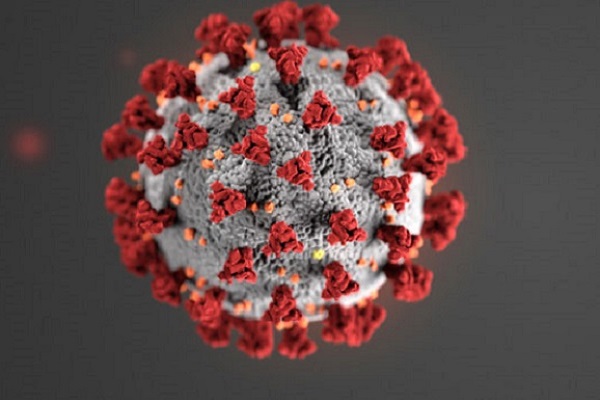 Across Wandsworth 23 pharmacies are now offering people a lateral flow testing service.
These pharmacies are offering tests for people aged 18 or over who may need to get tested but are not displaying any symptoms. People included in this category include those attending college or a training course, those who are frontline workers or required to work away from home, those volunteering in support of their community or is a carer.
People included in these categories are advised to be tested twice a week – with tests booked ideally three to four days apart.
Around one in three people who have Covid-19 don't have any symptoms and can spread it without knowing. Lateral flow testing provides rapid results within around 30 minutes.
The 23 pharmacies offering free lateral flow tests from tomorrow are:
• Aukland Rogers Pharmacy - 892 Garratt Lane, Tooting, SW17 0NB.
• Aura Pharmacy - 78 Inner Park Rd, Southfields, SW19 6DA.
• Barkers Chemist – 223 Upper Tooting Road, SW17 7TG.
• Barrons Chemist - 158a Tooting High Street, SW17 0RT.
• Bradbury Chemist - 86 Moyser Road, Tooting, SW16 6SQ.
• Cooks Pharmacy - 6 Replingham Road, Southfields, SW18 5LS.
• Day Lewis Pharmacy - 299-303 Battersea Park Road, SW11 4LX.
• Day Lewis Pharmacy - 123 Lavender Hill, Battersea, SW11 5QL.
• Dumlers Pharmacy - 436-438 Garratt Lane, Earlsfield, SW18 4HN.
• Earlsfield Pharmacy - 607-609, Garratt Lane, Earlsfield, SW18 4SU.
• East Chemist - 16 Roehampton High Street, SW15 4HJ
• Fairoak Pharmacy - 270 Mitcham Lane, Tooting, SW16 6NU.
• Healthchem - 4-5 Station Parade, Balham High Road, SW12 9AZ
• Husbands Pharmacy - 124 Upper Richmond Road, Putney, SW15 2SP.
• Krystal Pharmacy - Battersea Park Road, SW11 3BP.
• Lords Pharmacy - 98 Tooting High Street, SW17 0RR.
• Northcote Pharmacy - 130 Northcote Road, Battersea, SW11 6QZ.
• Pearl Chemist -159 Mitcham Road, Tooting, SW17 9PG.
• Pharmalite - 296 Cavendish Road, Balham, SW12 0PL.
• Putney Pharmacy - 278 Upper Richmond Road, Putney, SW15 6TQ.
• Tooting Pharmacy - 175 Upper Tooting Road, SW17 7TJ.
• Wandsworth Pharmacy - 96 Garratt Lane, Wandsworth SW18 4DH.
• W J Boyes Chemist - 61 Balham Hill, London SW12 9DR.
The previously used lateral flow test centre at the Wandsworth Civic Suite is now ceasing operations. Residents over 18 should instead get tested at one of the above pharmacies.
Anyone wishing to have a test needs to book an appointment. These can be booked up to seven days ahead and are usually available from the next day. 
Results are delivered via text message and/or email using the contact details recorded at the registration or check-in process. The results will be communicated on the same day.
If you receive a negative test result you do not need to self-isolate, unless you are symptomatic or otherwise indicated by the Stay at Home Guidance available on GOV.UK.
If you receive a positive test result you must self-isolate immediately and follow the guidance from NHS Test & Trace.