Putney joins Clean Air Village project
Published: Friday, March 19, 2021
Putney has been chosen to be one of the areas in London to take part in phase four of the Clean Air Villages (CAV) project.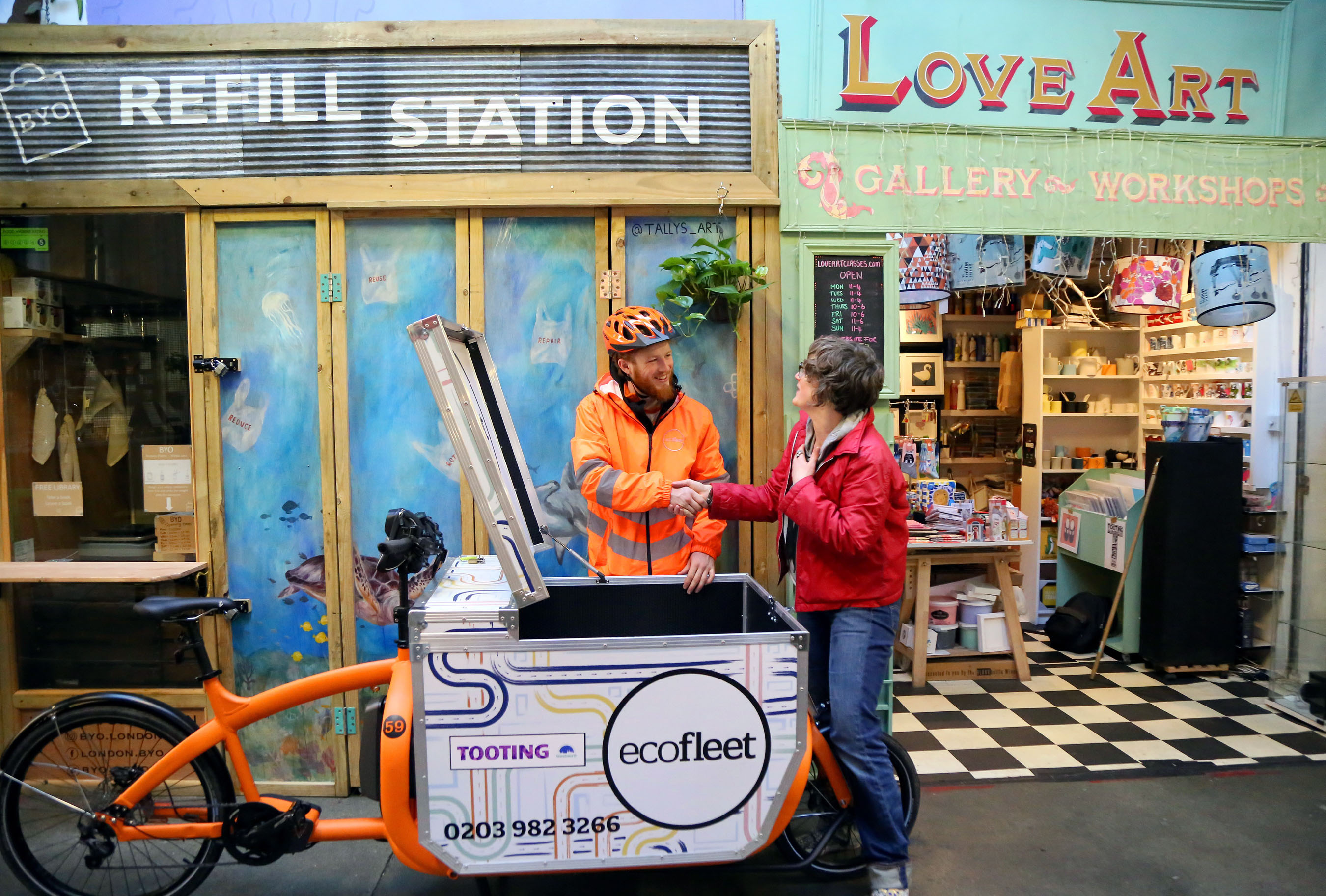 The project is run by Cross River Partnership (CRP) in partnership with local authorities and other partners and aims to improve local air quality by reducing emissions from business deliveries and servicing. CAV4 starts in April.
The scheme is funded by the Department of the Environment's Air Quality Grant, with match-funding from the private sector and partners including Wandsworth Council. The CRP will work with the council to reduce congestion and pollution by collaborating with local businesses to come up with potential shared solutions.
Phase four will build upon the previous phases of the project, which delivered air quality solutions ranging from multiple shared electric van schemes for local businesses and charities, zero-emission cargo bike schemes, dedicated Clean Air Routes to help identify low pollution walking and cycling routes, and the CRP Clean Air Villages Directory of businesses and manufacturers offering deliveries, services and products via ultra-low emission methods.
The borough already has one Clean Air Village – Tooting was chosen to be part of phase two of the project. The project saw the roll-out of a successful cargo bike scheme to move business deliveries to zero-emission transport. Since then it is estimated that the bikes have made 403 deliveries that would otherwise have been made by car or van, saving 880 kilos of CO2. A Tooting Clean Air Route has also been added to the London-wide map.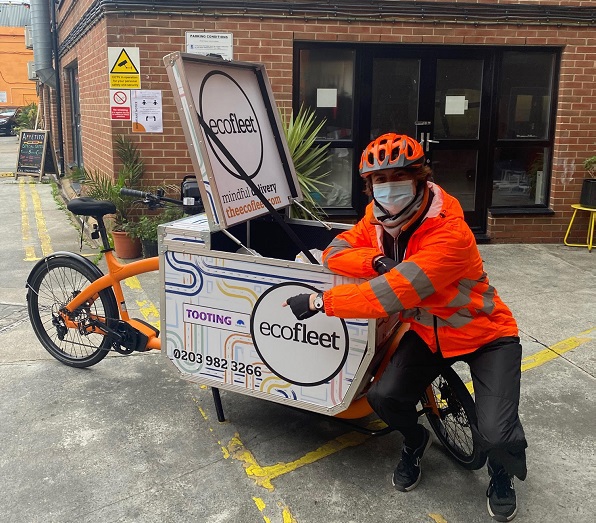 One of the cargo bikes went to the Tooting Works not-for-profit organisation. Operations lead Leigh Richards (pictured above) said: 'We joined the scheme as we believed it to be an excellent, sustainable initiative. We've found the service level to be extremely high, very efficient with friendly and accommodating riders who ensure parcels are delivered safely and securely.
"We deliver weekly care packages to roughly 80 vulnerable residents referred by the NHS and other care agencies. It is important to us that the majority of our volunteers deliver on foot or by bicycle. Therefore, the scheme aligns with our mission."
Inclusion in the CAV project is a boost to the council's work to tackle climate change. It has pledged to be carbon-neutral by 2030 and a zero-emission council by 2050. Read more (will add link).
Cllr Rory O'Broin, Cabinet Member for Finance, Corporate Resources and Climate Sustainability, said: "We have set ourselves ambitious targets and inclusion in the Cross River Partnership's Clean Air Villages scheme will help us reach them.
"We have worked hard to reduce air pollution levels in Putney including lobbying for low-emission buses, a daytime delivery ban for lorries, an extensive network of electric car charging points, the installation of a 'city tree' and work to improve traffic flow.
"Becoming a Clean Air Village will enable us to sit down with local businesses and come up with other innovative solutions to reduce pollution from deliveries and further improve the air for everyone."
If you are a business owner in Putney and would like to find out how to save time and money while improving air quality, contact laurajacklin@crossriverpartnership.org. They would also like to hear from any businesses already using low emission delivery options.