Settled Status advice for EU residents
Published: Wednesday, March 3, 2021
Wandsworth residents who are EU citizens who have not yet applied for Settled Status are urged to take action now.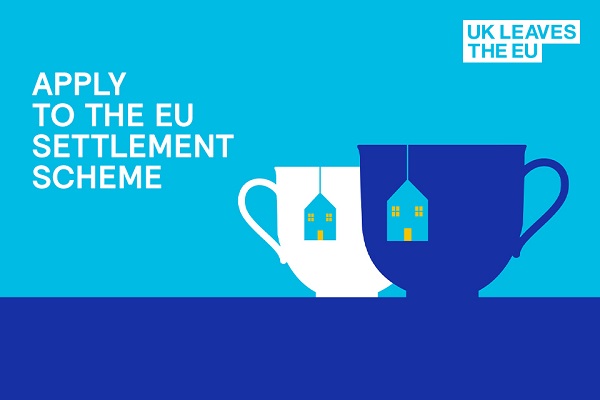 If you or someone in your family is an EU National, you have until June 30 to apply to the EU Settlement Scheme (settled or pre-settled status) and secure your right to live, work, study and receive benefits and services in the UK.  
The council has commissioned Citizens Advice Wandsworth to provide the EU Project to provide support and advice. Advisors can explain the new rules and help you apply. 
Nadeem is a Wandsworth resident who is originally from Pakistan and who also holds Italian nationality. He knew he needed to apply for a new type of immigration status, but he was unable to pay the fees charged by a solicitor.  
A member of his community told him about the CAB's EU Project and, with the help of an Italian speaking adviser, successfully submitted applications for himself, for his three children (also dual nationals) and for his wife and mother-in-law who are Pakistani and are eligible due to being the family members of an EU national. All five family members have now secured their status and can continue to enjoy their rights the UK. 
"I had a very good experience at Citizens Advice Wandsworth. After successfully getting Pre-Settled Status, I now have upgraded to Settled Status and so have my children. My Settled Status helps me consider pursuing a career in social care - something I wanted to do for a long time as I like to help people in my community. 
"I advise everyone who is a dual national like myself, or who is not European but has a family member who is, to contact Citizens Advice and get help applying." 
Online information sessions in English and other EU languages are being help weekly until June to help people wishing to apply to the EU Settlement Scheme.  
Sessions in English are held every Wednesday from 10am-11.30am 

Sessions in Italian are every second Thursday from noon-1pm.  

Sessions in Romanian are held every second Thursday from 10am to 11am. 

Sessions in Spanish are held every second Friday from 10am to 11am

Find out how to join the meetings 
Download previous sessions, including a presentation in Polish. 
Leader of Wandsworth Council, Cllr Ravi Govindia, said: "Nadeem's story shows that many people are unsure of what to do, but when they contact a solicitor they face a huge bill. That's why we set the EU Project up in partnership with Citizens Advice Wandsworth. We value our residents who are EU citizens, and if they want to remain in the UK we will provide them with the support they need to apply for Settled Status." 
Contact the EU Project team: