Final proposals published for borough's newly redrawn ward boundaries
Published: Tuesday, November 3, 2020
The borough's network of local electoral wards is set to be redrawn following a review by the Local Government Boundary Commission.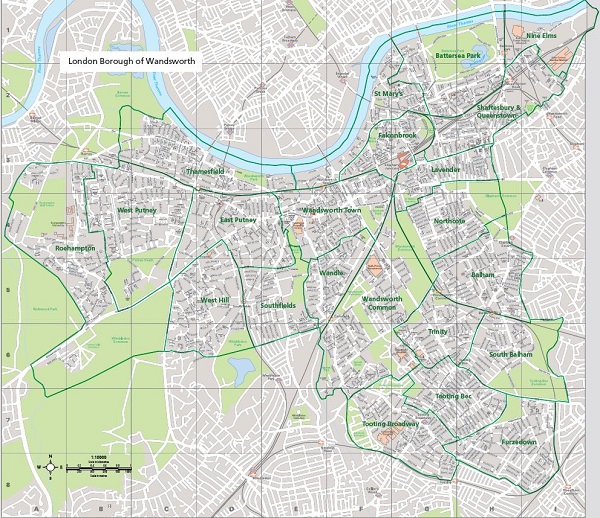 The commission has reviewed Wandsworth's electoral wards with the aim of ensuring local councillors represent the same number of electors.
Its final set of recommendations, which have been published today (Tuesday) following an 18 month review, would see the number of councillors reduced from 60 to 58 and the number of wards increased from 20 to 22.
The proposed changes, which will need to be approved by Parliament, could come into effect for the scheduled local council elections in 2022.
The changes would see Wandsworth split into 22 wards with eight wards electing two-councillors and 14 returning three-councillors. All the borough's existing ward boundaries would change. The current arrangements see 60 councillors elected for 20 wards – with three members representing each one.
Publishing the commission's final set of recommendations, its chairman Professor Colin Mellors said: "We are very grateful to people in Wandsworth. We looked at all the views they gave us. They helped us improve our earlier proposals.
 "We believe the new arrangements will guarantee electoral fairness while maintaining local ties."
Local people and organisations contributed nearly 1,000 comments to help determine the new wards.
For more information visit the commission's website which also contains an interactive map showing the new ward boundaries – many of which have also been given new names.
The Local Government Boundary Commission for England is an independent body accountable to Parliament. It recommends fair electoral and boundary arrangements for local authorities in England. In doing so, it aims to:
• Make sure that, within an authority, each councillor represents a similar number of electors.
• Create boundaries that are appropriate, and reflect community ties and identities.
• Deliver reviews informed by local needs, views and circumstances.