Service of Remembrance
Published: Wednesday, November 4, 2020
An Armistice Day service of remembrance will take place at the war memorial in Battersea Park on Wednesday November 11.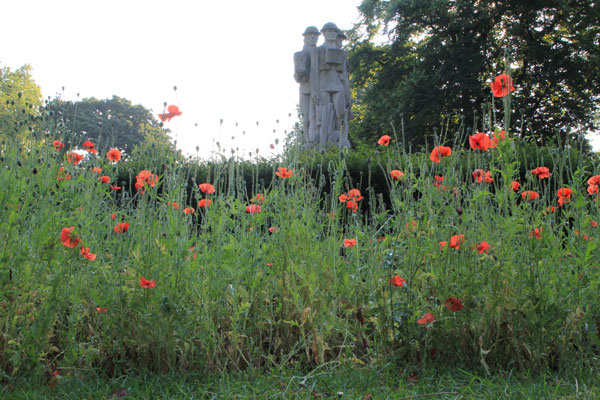 However, because of the national lockdown, and in line with Government guidance, this will now be an invitation-only event, with representatives from the armed forces and emergency services taking part.
The Mayor of Wandsworth Cllr Jane Cooper will be laying a wreath on behalf of the people of the borough.
Wandsworth Council will hold a two minutes' silence at 11am to mark the precise time on November 11, 1918, that a ceasefire came into effect after four years of bitter fighting.
The annual services at St Mary's Battersea and St Mary's Putney will now be broadcast online. The Mayor and the Deputy Mayor Cllr Sue McKinney will be laying wreathes on behalf of the residents of Wandsworth.
Cllr Cooper said: "Unfortunately because lockdown acts of remembrance are going to be restricted across the country. However I am pleased that a service is still going to take place in Battersea Park and I am honoured to be able to lay a wreath on behalf of everyone in the borough.
"This year's commemorations may be taking place in a different way, but the important thing is that we can still pay our respects to those who gave their lives for the freedom of this country."
While people can still visit Battersea Park they are respectfully asked if they can to avoid the war memorial between 10am and 12noon on November 11 when the service will take place.
Cllr Cooper added: "We need to make sure, especially for our veterans many of whom are older residents, that we mark the day in a way that doesn't risk spreading this awful virus. If you still want to visit the war memorial outside of the hours of 10am and noon please follow the national guidance and keep to social distancing."
The war memorial in Battersea Park was created by renowned war artist and sculptor Eric Kennington, who served as a private in the Division's 13th London Regiment in Flanders before being wounded in June 1915. 
His Portland stone memorial shows three helmeted soldiers with a serpent of war entwined through their legs and feet and commemorates the division's 10,865 losses. The left figure is based on Trooper Morris Clifford Thomas of the Machine Gun Corps, the central one on Sergeant J Woods of the 9th Royal Sussex, while the third is based on war poet and writer Robert Graves who served as a Captain with the 2nd Battalion Royal Welsh Fusiliers. The memorial was unveiled in 1924.