Cycling safety scheme is back
Published: Thursday, October 14, 2021
Exchanging Places, which helps cyclists learn how to avoid collisions with HGVs, is back, with a session later this month.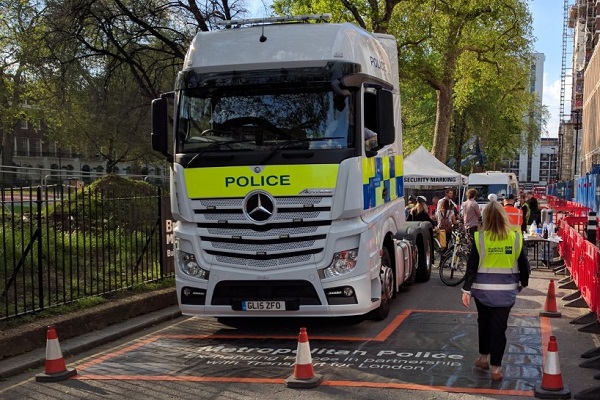 The session is being arranged with the Metropolitan Police Cycle Safety team, who will bring along an HGV so cyclists and pedestrians can site inside the cab to find out what drivers can, and can't, see and where their blind spots are.  
The council's Cycle Safety Team will also be there, along with the Dr Bike service who can check the roadworthiness of your bike and give tips on maintenance. 
"These events are an important part of our efforts to help keep cyclists safe, but have largely been on hold during the pandemic, so it's great they are back again," said the council's transport spokesman Cllr John Locker.  
"More and more journeys are being made by bike, which is great, but we know that sadly collisions with HGVs are one of the main causes of series injury and death to cyclists. We look forward to working again with our partners in the Met to give cyclists this unique insight into the HGV driver's point of view, and how they can reduce risks to themselves." 
You do not need to book to attend the event. Go along to Dr Johnson Avenue, Tooting Bec Common between 10am and 3pm on Friday, October 29.  
Find out more about cycle training, safety checks and maintenance classes at wandsworth.gov.uk/cycling.